New Acquisitions
---
Save Time: here is your current two-week snapshot of all new arrivals. Visit Often!
New Arrivals are posted daily by 12:30 a.m. (Mountain Time Zone USA). We check email often - even during non-business hours. Email is the best way to contact us about an item you are interested in. The first person to contact us gets first chance and we compare both email and voicemail timestamps to be fair. Please include the Item Number for faster reference.
Payment: We prefer cash or check. For your convenience, we also accept ↓

How to purchase:
A Peek at Tomorrow's New Acquisitions
---
Membership allows access to Peek Item Details
---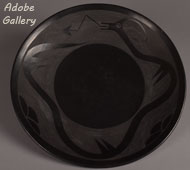 Maria Montoya Poveka Martinez (1887-1980) Pond Lily
Black-on-Black Avanyu Design Plate Signed Marie + Santana
Contemporary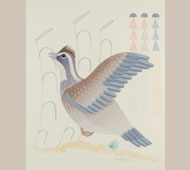 Gerald Nailor (1917-1952)
Original Painting of a Quail
Paintings
Sold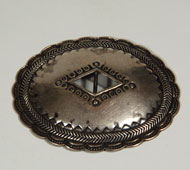 Sterling Silver Single Navajo Nation Concha [SOLD]
Buttons and Conchas

Bruce Bernstein, et al
Voices in Clay: Pueblo Pottery from the Edna M. Kelly Collection [Cloth Edition] [SOLD]
Out of Print
Acquisitions from June 29, 2016 to June 15, 2016
June 15, 2016
---
No New Items Were Acquired.