Special Exhibits and Shows
---
Here you will find a list of Adobe Gallery Current Special Exhibits
Note that you can also view expired Special Exhibits and Shows: a great reference/research tool and another chance to see those old shows again.
Special Value Offers from Adobe Gallery
---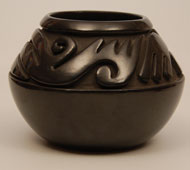 November 12, 2012 until December 31, 2014
Current Special Value Offers - From time to time we offer our clients a specially-priced item. In this online Special Exhibit, we group all of the current items together in one place.
This show has started. View more details on the show.
Native NACIMIENTO sets or Nativity Scenes
---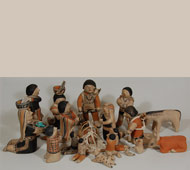 October 27, 2014 until December 31, 2014
Since the 1970s, nativity sets have been popular with collectors as highlights of their Christmas decorating theme. These popular folk art pottery sets feature the Christian celebration of the birth of Jesus with a decidedly Native American twist. Adobe Gallery continues its holiday tradition begun in 1979 of exhibiting pueblo pottery "Nacimientos" or nativity sets made by New Mexico pueblo potters.
This show has started. View more details on the show.
Katsina Imagery on Pueblo Cultural Objects
---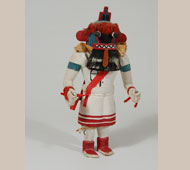 November 14, 2014 until January 31, 2015
Adobe Gallery announces an exhibit dedicated to Katsinas. Displayed in the gallery and on our website will be a collection of Hopi and Zuni Pueblo katsina dolls, dating from the 1930s to the 1990s. Also exhibited will be bronze sculptures of Katsinas by the late Hopi artist Lowell Talashoma, paintings by early 20th century Hopi artists of Katsinas and paintings by later pueblo artists of Katsina dance scenes. There will be pueblo pottery with katsina imagery and a Hopi basket with wonderful Crow Mother and Eagle Katsina imagery.
This show has started. View more details on the show.