Special Exhibits and Shows
---
Here you will find a list of Adobe Gallery Current Special Exhibits
Note that you can also view expired Special Exhibits and Shows: a great reference/research tool and another chance to see those old shows again.
Special Value Offers from Adobe Gallery
---
November 12, 2012 until December 31, 2015
Current Special Value Offers - From time to time we offer our clients a specially-priced item. In this online Special Exhibit, we group all of the current items together in one place.
This show has started. View more details on the show.
The Beauty of Pueblo Pottery
---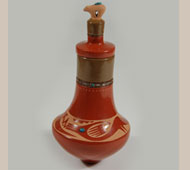 COLLECTION OF PAINTINGS BY SANTA FE INDIAN SCHOOL STUDENTS—1943
---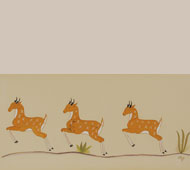 8 Days Until Show!

The Marvin and Betty Rubin Collection of "20th-Century Native Arts"
---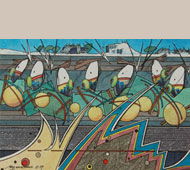 August 10, 2015 until September 30, 2015
Adobe Gallery will, for the first time, have a display and sale of Native American paintings of artists who have chosen to abandon the Santa Fe Indian School two-dimensional art style and to adopt an avant-garde style of painting in a more modern verve. Artists included are Shonto Begay, Tony Abeyta, Jaune Quick-to-see Smith, Kevin Red Star, Dan Namingha, Kee Bahee and Joe Maktima.
Show starts in 8 days please return to check it out then!