Special Exhibits and Shows
---
Here you will find a list of Adobe Gallery Current Special Exhibits
Note that you can also view expired Special Exhibits and Shows: a great reference/research tool and another chance to see those old shows again.
Special Value Offers from Adobe Gallery
---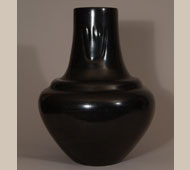 Cochiti Pueblo Pottery Storyteller Figurines
---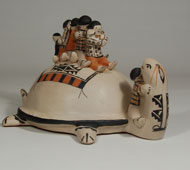 January 29, 2016 until August 31, 2016
View a gathering of 100 Pueblo Pottery Storyteller and other figurines made by potters from Cochiti Pueblo during the last 30 years or more.
Come back often - we are constantly adding more items to this collection!
This show has started. View more details on the show.
7 Days Until Show!

NAVAJO RUGS FROM CRYSTAL TRADING POST ca. 1920-1940
---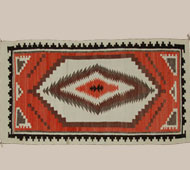 June 03, 2016 until August 06, 2016
Crystal Trading Post gained its reputation at the end of the 19th century when trader J. B. Moore purchased the post and set about to be a career Navajo trader. The rugs in this exhibit are not from the catalog examples, but from the 1920s to the 1940s, the period after Moore left the post and moved to California.
Show starts in 7 days but please preview it now