---
Original Watercolor of Autumn Mountain Scene by Sam Smith [SOLD]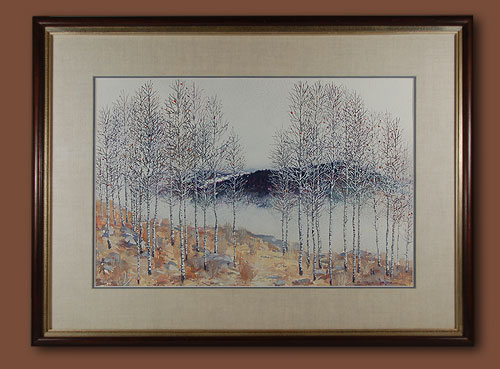 + Add to my watchlist Forward to Friend
New Mexico residents are quite familiar with the beautiful change that Aspen trees undergo during the fall season. The green leaves that flutter during summer turn to a beautiful golden color in the fall, with an occasional tree continuing on to leaves of deep red. Once the leaves fall to the ground, the beautiful white bark with black markings is more visible. A grove of these white bark trees is a visual delight.
Smith has captured this view with a masterful touch. The scene is most likely on the east side of the Sandia Mountains in Albuquerque where the Aspens grow in the foothills. The fog hovering over the stream adds mysticism to the overall imagery. The dark purple hills behind the stream provide a beautiful dark backing for the white tree trunks.
Smith moved to Albuquerque at the age of 7 years, and was associated with the UNM art department from 1956 until his retirement as a professor of art in 1984. He had studied with artists Randall Davey, Jack Levine, Ben Turner and Carl Von Hassler. During World War II, he documented combat scenes while on duty in West Africa and in the China-Burma-India Theater.
Smith was one of the most accomplished Albuquerque artists during the mid-20th century. He was a friend of Wilson Hurley, who praised his artistic accomplishments.
A more unique success story could not have been made up. Smith, a high school dropout went on to become a famous artist, and rose from working in the UNM art department, to full time professor, despite not having a high school diploma or college degree. Smith dropped out of Albuquerque High School at the age of 13 years.
Condition: The painting appears to be in original excellent condition. It is framed using acid-free museum materials. It has not been examined out of the frame.
Samuel D. Smith (1918-1999)
---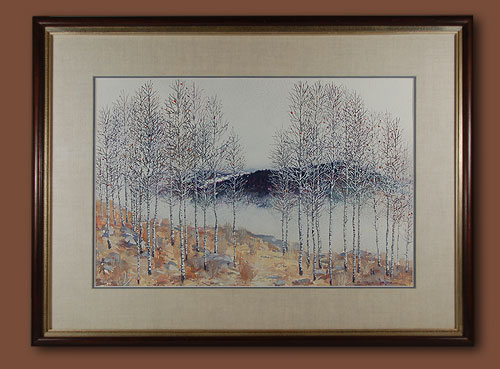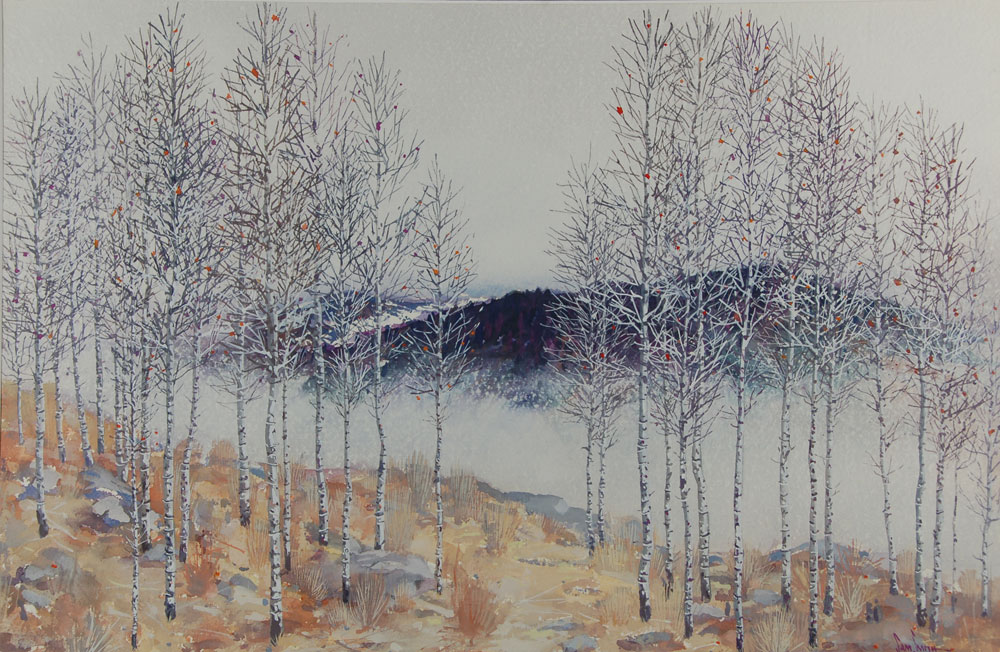 Click on image to view larger.
---