New Acquisitions
---
View our New Arrivals Here
To be fair, the first to contact us has best chance. We compare email and voicemail timestamps. For Inquiries, please include the Item Number.
Click here to receive our New Acquisitions emails. How to buy? Contact Us!
Preferred Payment:
cash or check
. We also accept →
A Peek at Tomorrow's New Acquisitions
---
Membership allows access to Peek Item Details
---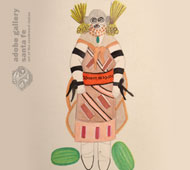 José Encarnacion Peña, San Ildefonso Pueblo Painter
San Ildefonso Pueblo Painting of Female Koosa Clown by Soqween
Paintings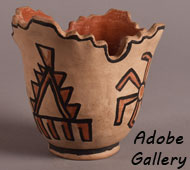 Pueblo Potter Unknown
San Ildefonso Terrace Rim Historic Pottery Jar with Walking Sun and Rain Symbology
Historic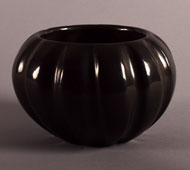 Helen Shupla, Santa Clara Pueblo Potter
Santa Clara Pueblo Highly Polished Black Pottery Melon Jar by Helen Shupla
Contemporary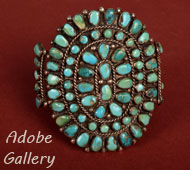 Jeweler Unknown
Zuni Pueblo Twentieth Century Cluster Turquoise Bracelet
Bracelets
Acquisitions from September 25, 2021 to September 11, 2021
September 25, 2021
---
No New Items Were Acquired.
September 11, 2021
---
No New Items Were Acquired.