Special Exhibits and Shows
---
Here you will find a list of Adobe Gallery Current Special Exhibits
Note that you can also view expired Special Exhibits and Shows: a great reference/research tool and another chance to see those old shows again.
Southwestern Landscapes and Portraits by New Mexico Artists
---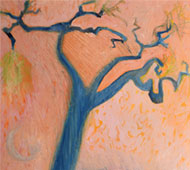 Historic Pottery of Zia Pueblo
---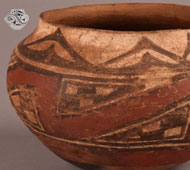 Soqween — The Early Individualist
---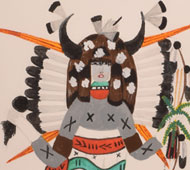 April 01, 2020 until June 30, 2020
Soqween presented Native images and themes using his own idiosyncratic style, and he did so successfully and effectively. Among known Pueblo painters, Soqween was one of the earliest individualists.
This show has started. View more details on the show.