Special Exhibits and Shows
---
Here you will find a list of Adobe Gallery Current Special Exhibits
Note that you can also view expired Special Exhibits and Shows: a great reference/research tool and another chance to see those old shows again.
Special Value Offers from Adobe Gallery
---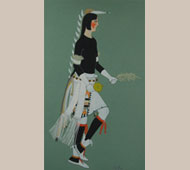 Native NACIMIENTO sets or Nativity Scenes
---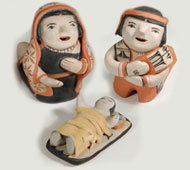 November 11, 2016 until January 07, 2017
Nacimiento - Nativity Scenes - popular folk art pottery sets feature the Christian celebration of the birth of Jesus with a decidedly Native American twist.
Please visit often as we will be adding new Nacimientos periodically. This is a growing SHOW!
This show has started. View more details on the show.