Special Exhibits and Shows
---
Here you will find a list of Adobe Gallery Current Special Exhibits
Note that you can also view expired Special Exhibits and Shows: a great reference/research tool and another chance to see those old shows again.
Special Value Offers from Adobe Gallery
---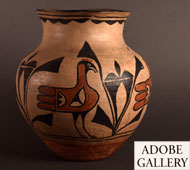 10 Days Until Show!

A CENTURY OF PUEBLO PAINTERS: SAN ILDEFONSO PUEBLO 1900—1999
---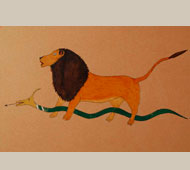 March 03, 2017 until April 30, 2017
A large collection of paintings from a wide variety of San Ildefonso artists.
Please visit often as we will be adding new items periodically. This is a growing SHOW!
Show starts in 10 days but please preview it now