---
Historic Santo Domingo Black Outlined in Cream Aguilar Pottery Jar [SOLD]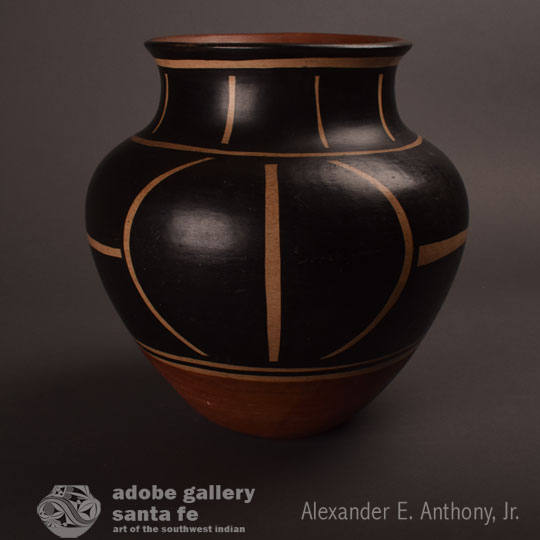 + Add to my watchlist Forward to Friend
Felipita Aguilar Garcia and Asunción Aguilar Caté were responsible for a quiet revolution in pottery designs at Santo Domingo Pueblo between 1905 and 1914. They developed a new style of pottery design, using bold black pigment over a cream slip. One should understand the difficulty of creating and applying the black pigment, which was made from boiling the leaves of the Rocky Mountain bee plant. The pigment is clear when applied and it is difficult to see what has been painted and what has not. To obtain the consistency of the black of this jar, many layers of pigment were applied. It is only after firing that the definition is apparent.
This jar has a single design concept using circles and straight lines formed by the undercoat of cream slip. A cream framing line encircles the lower body and separates the design from the red underbody. The rim is black and the interior of the rim is red. The base is concave.
The bold black areas outlined by thin lines of cream color make a major statement using what is actually a rather simple design. It is the stark simplicity that is so impactful, and that impact is as strong as anything we've experienced from the works of these talented potters.
This jar was probably made in the 1910-14 period, as that is when Felipita and Asunción mastered these design concepts. They reportedly ceased working in 1914.
Condition: good condition—a very small surface crack about 2" in length runs down from the rim, it is barely visible
Provenance: from the collection of Santa Fe dealer and collector Robert Nichols, who is now deceased. This jar is pictured in the book Native American: Arts, Traditions, and Celebrations by Christine Mather.
Relative Links: Santo Domingo Pueblo, pottery, Felipita Aguilar Garcia, Asunción Aguilar Caté
Felipita Aguilar Garcia and Asuncion Aguilar Caté, Santo Domingo Pueblo Potters
---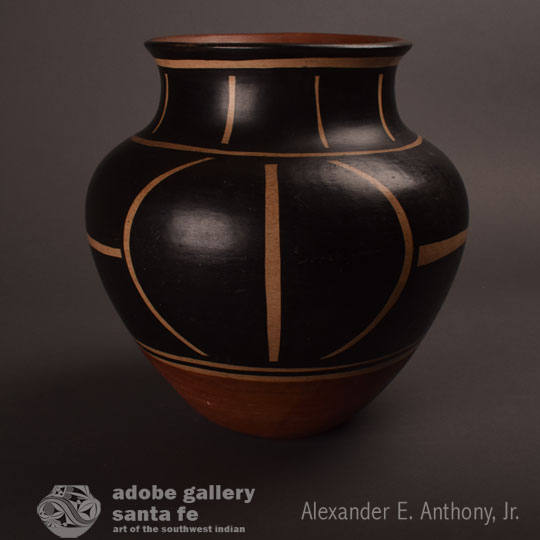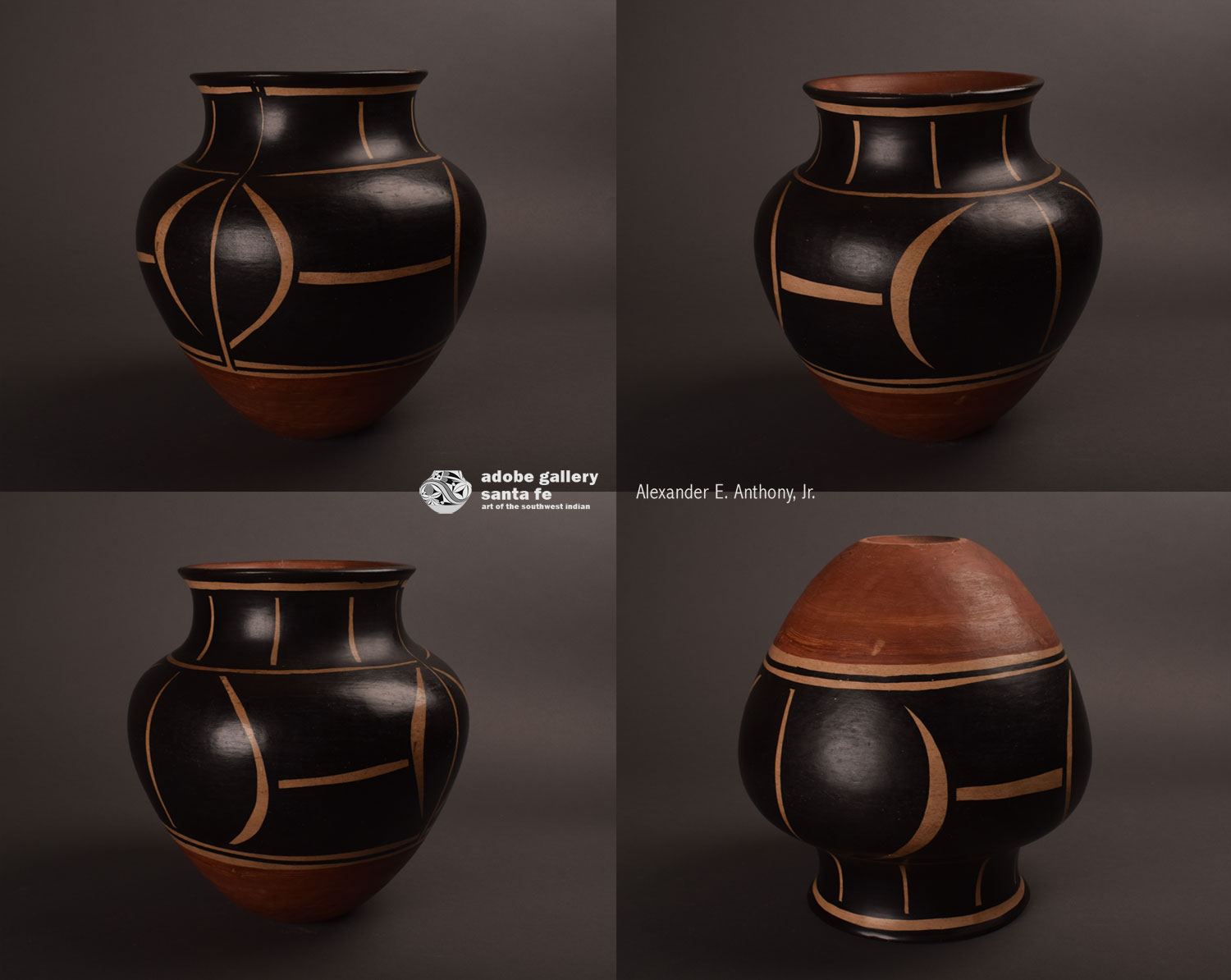 Click on image to view larger.
---