---
Historic Santo Domingo Aguilar Pottery Jar with Oval Designs [SOLD]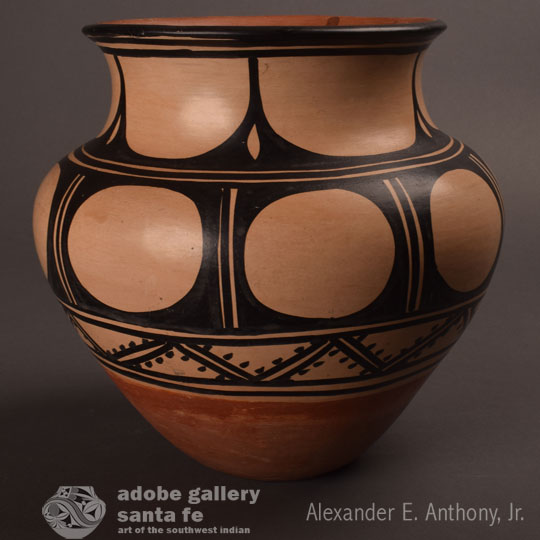 + Add to my watchlist Forward to Friend
During the period of about 1890 to 1910, two sisters at Santo Domingo Pueblo produced some of the finest pottery ever seen from their pueblo. Their jars were tall and graceful, had high shoulders, and were expertly painted. During those years, they primarily painted their jars with traditional pueblo designs, which they modified with subtle personal touches.
This jar features the traditional Santo Domingo cream ovals on the wide body style seen on jars, chili bowls and dough bowls by other potters of the pueblo. Innovation was not encouraged at Santo Domingo. Following tradition was expected.
At first glance, this jar appears to use the traditional designs of the time. It features large cream ovals on the body, outlined in black, each in its own rectangular box, as well as semi-ovals on the neck which are also defined by the black pigment. Below these traditional designs, however, is one of the aforementioned innovative personal touches: a thin band of design near the base of the jar featuring cream triangles, alternating up and down, outlined in black lines with attached black dots. This was their slight variation to a traditional design, and it was placed near the underbody as if meant to be somewhat hidden. Both sisters were true artists and innovators, and it shows in the way they combined their own ideas with those of their ancestors.
As is to be expected, there is a framing line just below the black rim, one on the shoulder of the jar, one below the oval design section and a pair below the lowest designs. Each design band is penetrated by a ceremonial line break.
Condition: this Historic Santo Domingo Aguilar Pottery Jar with Oval Designs is in very good condition. There is a small stain of some sort on the interior of the rim.
Relative Links: Santo Domingo Pueblo, pottery, Felipita Aguilar Garcia, Asunción Aguilar Caté
Felipita Aguilar Garcia and Asuncion Aguilar Caté, Santo Domingo Pueblo Potters
---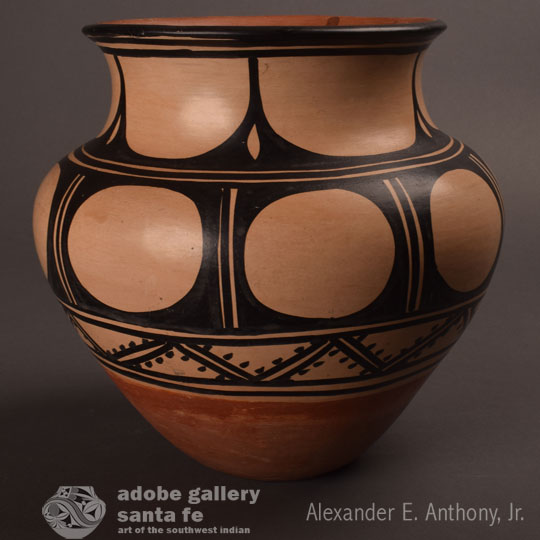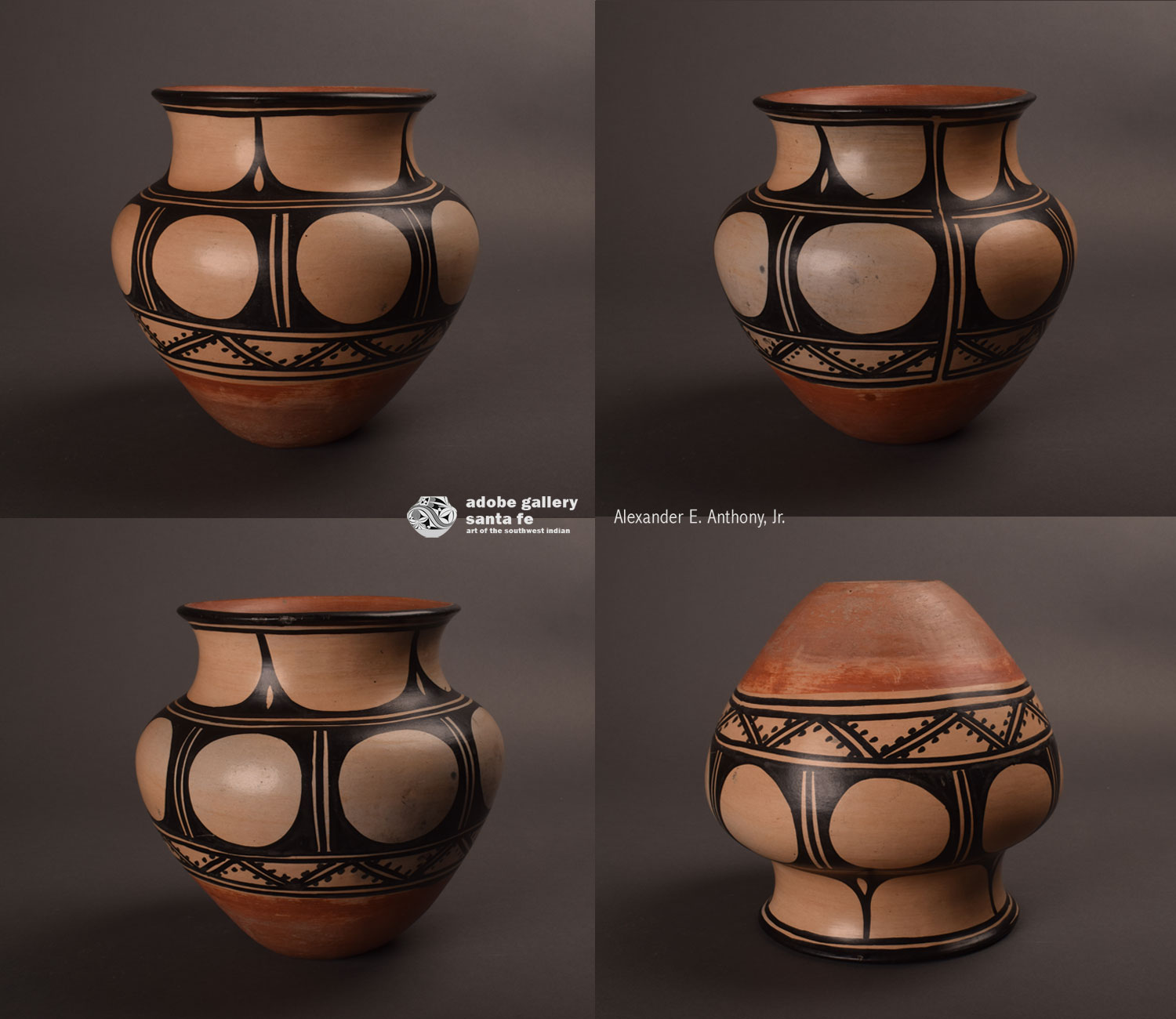 Click on image to view larger.
---