---
Historic Santo Domingo Pueblo Magnificent Aguilar Pottery Jar [SOLD]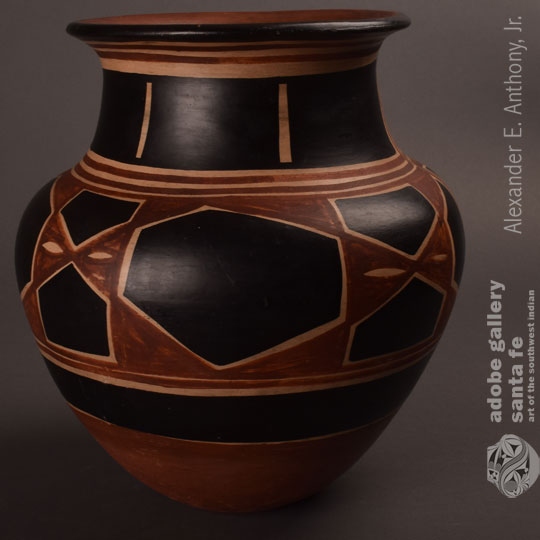 + Add to my watchlist Forward to Friend
With this elegant Santo Domingo historic pottery jar, Felipita Aguilar Garcia and Asunción Aguilar Caté reached their zenith. The vessel is tall, slim and graceful, with particularly strong design work. The outstanding black six-sided elements on the body are incredible; they appear to provide windows into the jar. These larger elements are softened and separated by the smaller black designs, created in mirror-image pairs. The surrounding field is a beautiful dark red. The cream slip is allowed to show through, very carefully and deliberately, to create thin framing lines around each design.
The combination of red/black/cream is beautifully balanced, the artists did not use too much of one color or too little of another. They not only demonstrated their talent in forming a beautifully balanced vessel, they expressed an amazing artistic ability in the design. The black, which is usually a notable highlight of an Aguilar sisters piece, is particularly intense and beautiful here.
This style did not begin to be produced until about 1910 and does not seem to have been made after 1915, when the sisters' advancing age and failing health put an end to their work (Douglas 1941:133). Unfortunately, such beauty did not bring the increased sales that the sisters hoped for. It was not their work that was at fault, it was the economy of the time.
The talents of the two Aguilar sisters may not have been recognized during their careers, but collectors today are appropriately appreciative of their amazing work. They created some of the most beautiful pottery ever made at Santo Domingo Pueblo. This piece is as strong as anything we've seen from these artists.

Condition: this Historic Santo Domingo Pueblo Magnificent Aguilar Pottery Jar is in excellent condition
Relative Links: Santo Domingo Pueblo, pottery, Felipita Aguilar Garcia, Asunción Aguilar Caté

Click here to view the list of reference materials used for this writeup
Felipita Aguilar Garcia and Asuncion Aguilar Caté, Santo Domingo Pueblo Potters
---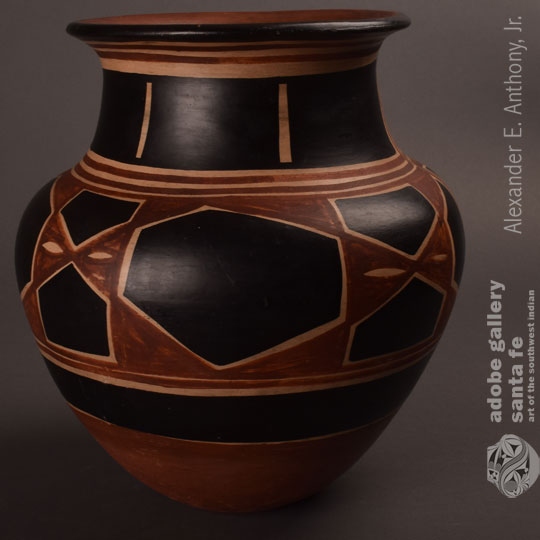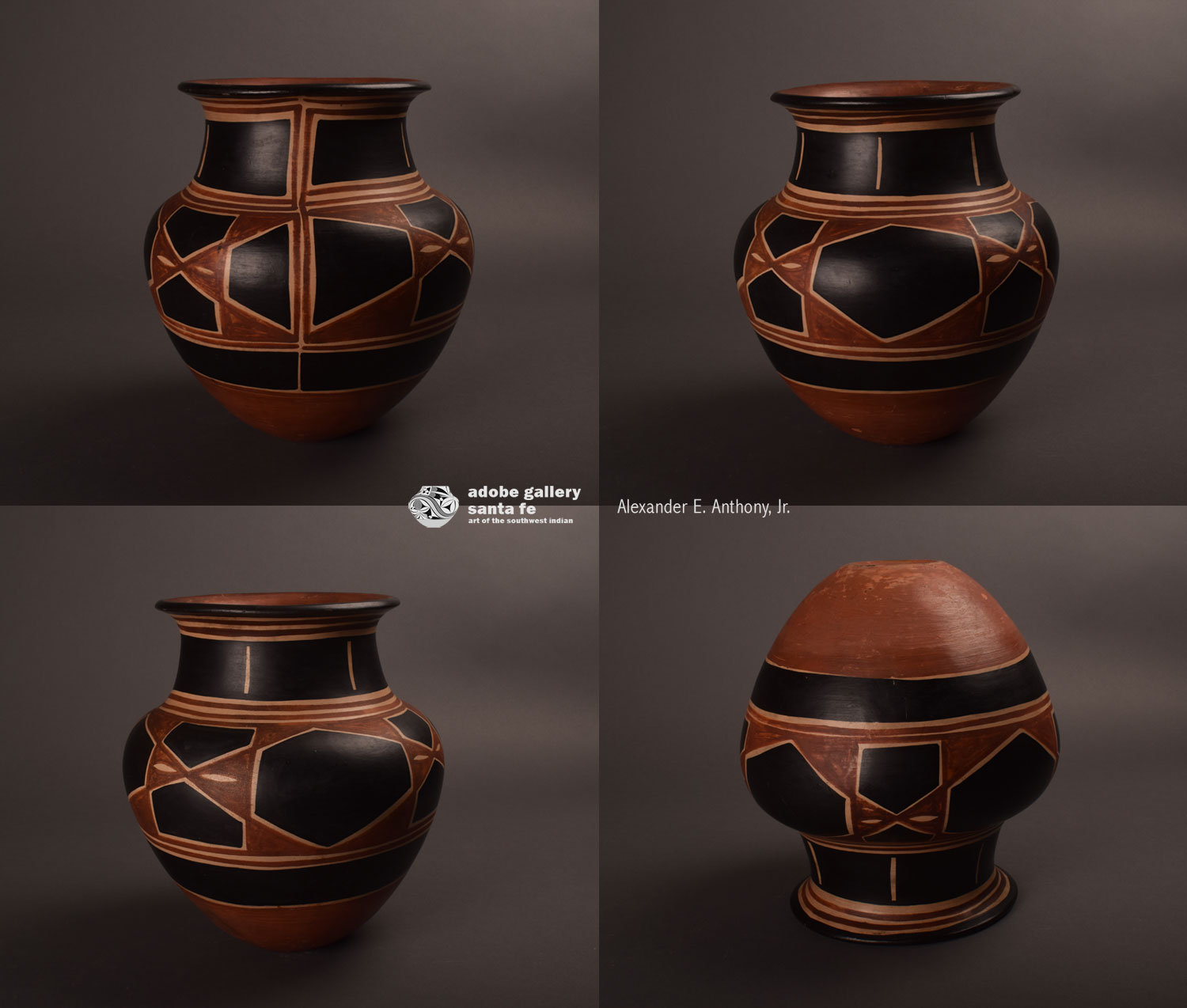 Click on image to view larger.
---