Abel Sanchez (1899-1971) Oqwa Pi - Kachina Stick
---
+ Add Artist to My Preferences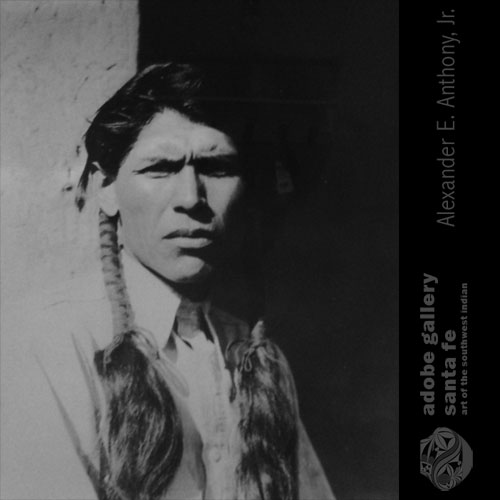 Abel Sanchez (1899-1971) Oqwa Pi - Kachina Stick, as he was known in his Native language, had very little art instruction except for a few classes he took at the Santa Fe Indian School. He was from San Ildefonso Pueblo.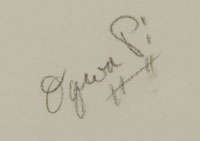 Clara Lee Tanner in her book, Southwest Indian Painting: a Changing Art, says that Sanchez was noted in history for preserving and carrying on "many of the trends that might be thought of as 'native,' inasmuch as they were developed by Indians without any instruction."
Characteristic of Oqwa Pi's style, there were no backgrounds, foregrounds, or ground lines, and he painted heads that were disproportionate to their bodies. The latter fact alone makes his art primitive, charming and true to the folk art style.
Note: some reference books translate Oqwa Pi as Red Cloud. But, in fact, Russell Sanchez says that his grandfather's name more accurately translates to Kachina Stick.
---
Image of Abel Sanchez courtesy Russell Sanchez. Subject to Copyright - Do not copy or reproduce without permission.