Glenn Dean, Southwest Painter
---
+ Add Artist to My Preferences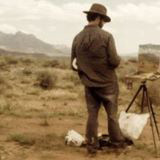 Basically a self-taught artist, Glenn has a passion and joy for discovering answers to the complexities found in the works of the past masters. Glenn strives for a similar quality in his work and uses the past masters as a standard to check his own work against. "The early painters incorporated good use of the principles of aesthetic art". Glenn believes that their paintings revealed the spiritual element of the landscape, which he feels should be the goal of the landscape painter.
Glenn Dean (1976) recognized his interest for art at the age of 13, however, he didn't realize his love for painting the landscape until his early 20's. His path became clear when he first saw examples of work by the Early California and Western landscape painters of the early 1900's. "Their work emphasized the importance of seeing the color of light combined with interesting compositions and seemingly effortless designs, while carefully observing the simple and basic characteristics of a specific location".
Glenn gained recognition in the art world at a relatively young age. He has appeared in several national magazines including Western Art and Architecture, Southwest Art, Art of the West, and American Artist. Glenn has won a number of awards, including the first ever "Emerging Artist Award" presented by Art and Antiques magazine. He is also the recipient of the Grand Prize and Artists Choice awards at the inaugural Tucson/Sonoran Desert Museum Plein Air Invitational.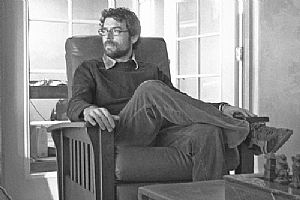 Glenn's feels that the landscape is a divine gift and his goal as an artist is to honor The Creator through painting the best he can with the gifts and tools that have been given to him.
Glenn paints on-location throughout the Southwest, dividing his time between deserts, mountains, and coastal subjects. Glenn feels that time in the field and in the studio are equally important. In his studio, Glenn develops larger compositions worked from field studies and other references. After living in New Mexico for nearly 4 years, Glenn has returned to his native state of California, where he lives on the Central Coast.
Text Source: Glenn Dean
Photos Source: Glenn Dean via Facebook/internet
Signature Image: Adobe Gallery
** If you discover credit omissions or have additional information to add, please let us know at Marketing adobegallery.com.