Apache Very Large Pictorial Basket Bowl - C4068C
Category:
Baskets
| Posted by |
Sat, May 26th 2018, 3:19pm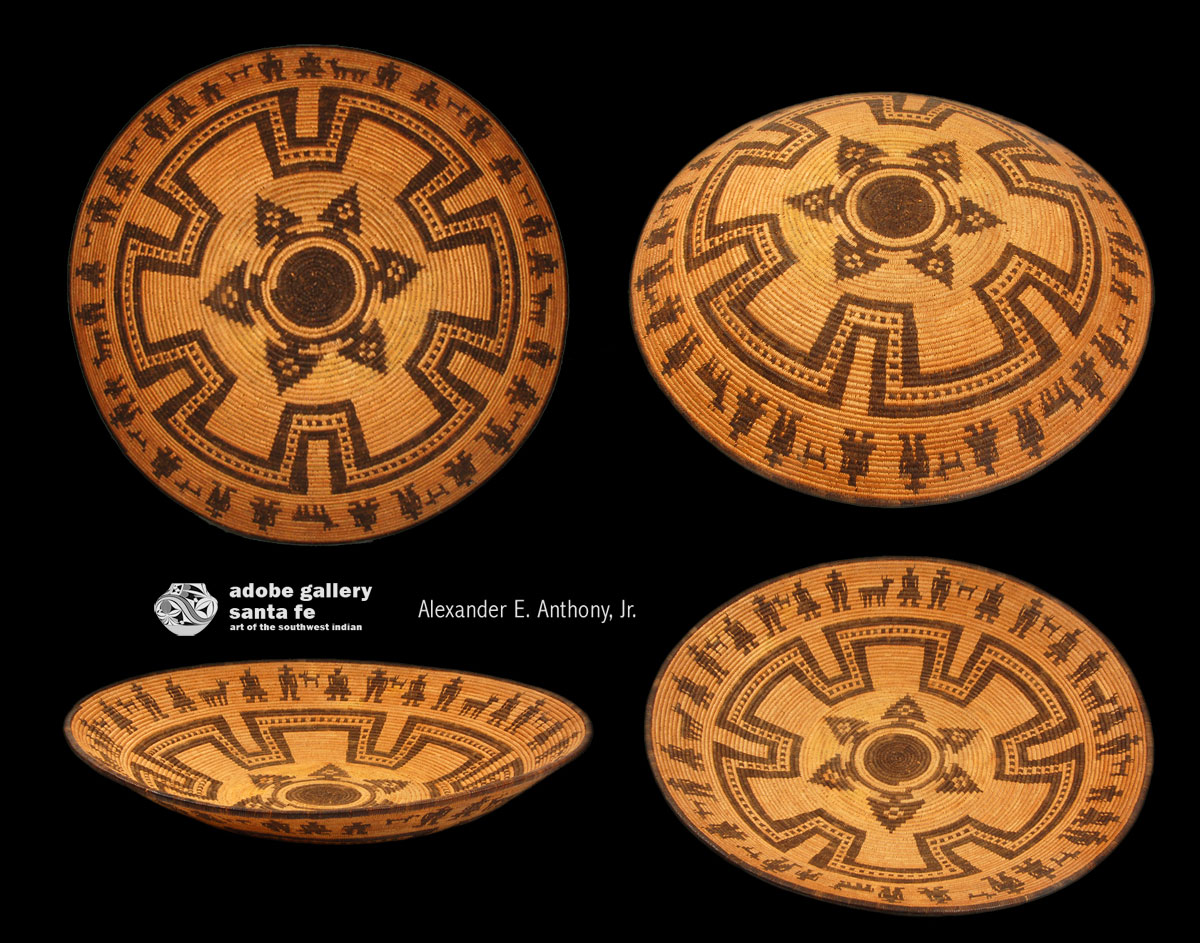 There are some baskets that demand one's attention and admiration. This world-class Apache basket bowl is large in size (22 inches) and amazing in design-39 animal and human figures. Such a basket must have required a year or more to make. The materials used for making it had to be gathered in a particular season when they were mature. Once gathered and stored, each blade of material had to be treated individually, such as splitting each to the correct width for the weft design. Devil's claw requires peeling the skin off the core of the plant. Foundation rods require soaking so that they can be properly bent.
Once all the materials have been gathered and prepared, the weaver can start making the basket. A basket of this size certainly could have taken her a year to complete. Each of the animal and human figures and other designs required a change of materials during the weaving process. This is a time-consuming procedure . To undertake such a monumental project requires the patience and skill of a master weaver.

#adobegallery #SouthwestIndianBaskets #Apache #Baskets #ApacheBaskets #IndianBaskets
#SantaFeNM #VisitCanyonRoad