Award-Winning Acoma Pueblo Tall Thin Necked Jar by Rose Chino - C4080F
Category:
Pottery
| Posted by |
Wed, Jun 20th 2018, 5:09pm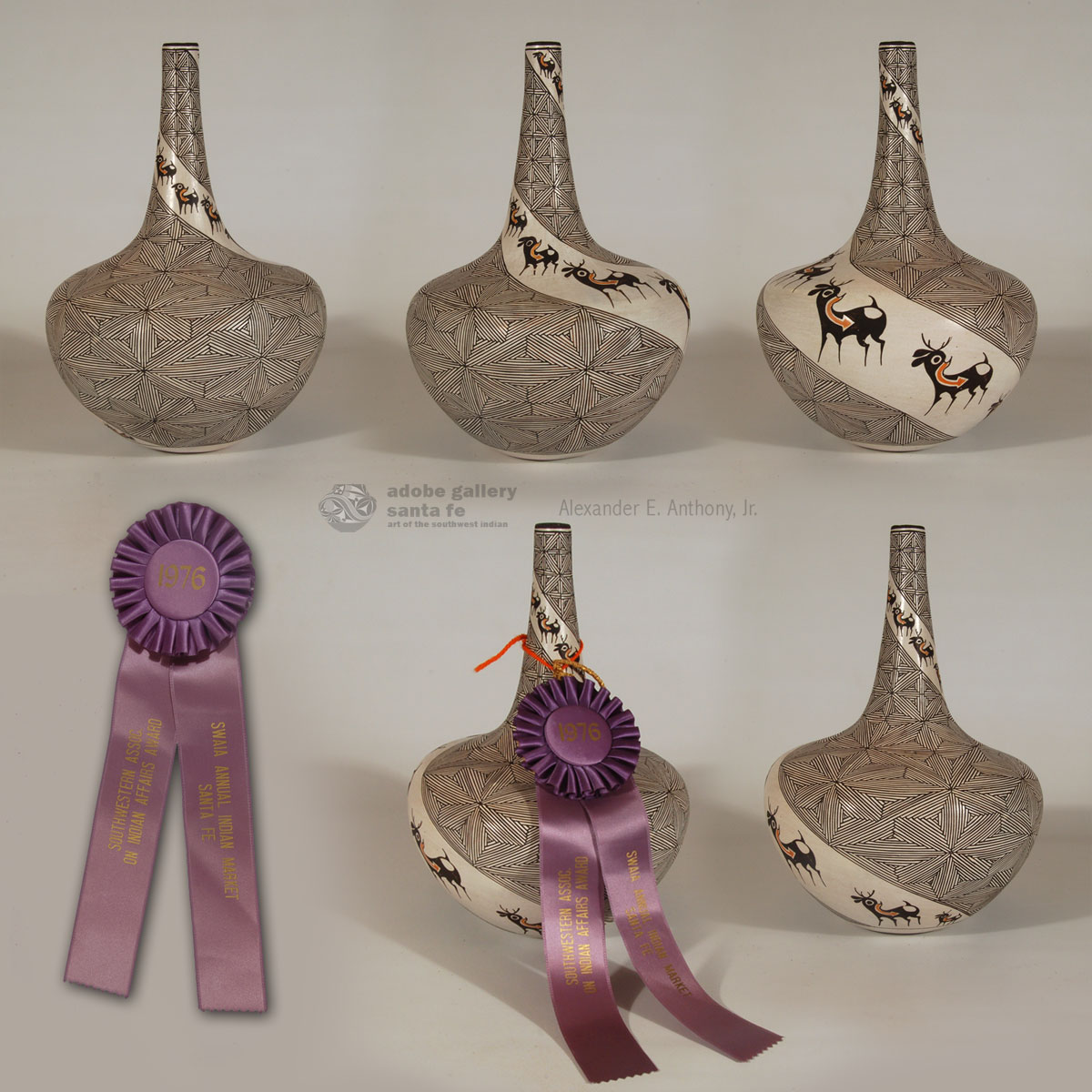 This award-winning jar by Rose Chino was entered in the Santa Fe Indian Market competition in 1976 and was awarded "Most Creative Design in any Classification" by a panel of 16 judges. The award ribbon accompanies the jar.
Rose was one of the talented daughters of Marie Z. Chino. Among her talented sisters, who also were potters, were Carrie Chino Charlie and Grace Chino. Rose's pottery is in the collections of the Peabody Museum at Harvard University, Heard Museum in Phoenix, Philbrook Museum of Art in Tulsa, and numerous private collections. She has won awards at Santa Fe Indian Market since 1975.

#adobegallery #SouthwestIndianPottery #AcomaPueblo #AcomaPottery #PuebloPottery #SouthwestIndianArt #SantaFePottery #FinePuebloPottery #ContemporaryPottery #RoseChinoGarcia