Black-on-black Feather Design Plate signed Marie and Santana - C3512.23
Category:
Pottery
| Posted by |
Fri, Mar 30th 2018, 7:12pm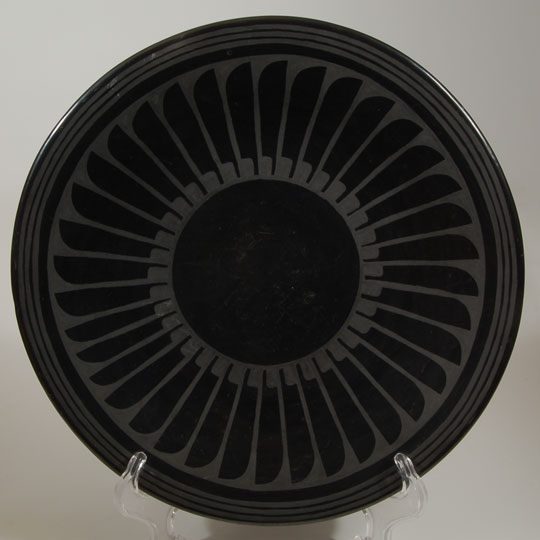 This plate is signed Marie & Santana, an earlier signature, indicating that it was made from mid-1940s to mid-1950s. Santana had started assisting Maria following the death of Julian in 1943. Maria made the plate and Santana decorated it with 37 individual feathers fanned out in a circle. This was a favorite design of Julian and Santana continued its use.
Purchase or read more click here.
#adobegallery #SouthwestIndianPottery #SanIldefonsoPueblo #PuebloPottery #SouthwestIndianArt #SantaFePottery #FinePuebloPottery #Historic #MariaMartinez