Bone Horse and Glass Bead Necklace and Earrings Set by Robert Kaniatobe - C3920A
Category:
Jewelry
| Posted by |
Thu, Jun 1st 2017, 4:14pm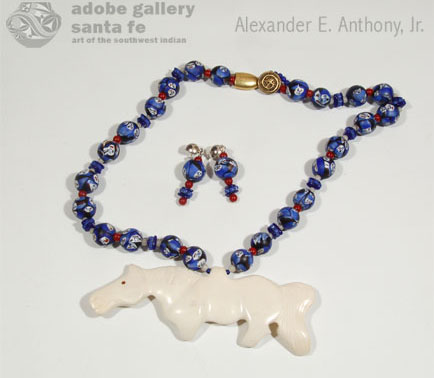 Robert Kaniatobe (1936-1998), of the Choctaw Tribe, was well known for making marvelous necklaces comprised of a multitude of materials. This one focuses on a horse, carved from buffalo bone, and combined with beautiful glass beads. There are 24 round blue glass beads with designs, separated by smaller beads. Suspended from the necklace is a large hand-carved white horse, which is finished on both sides, so either side may be exposed. A pair of earrings accompanies the necklace.