Cochiti Pueblo Multi-colored Painted Drum - 25896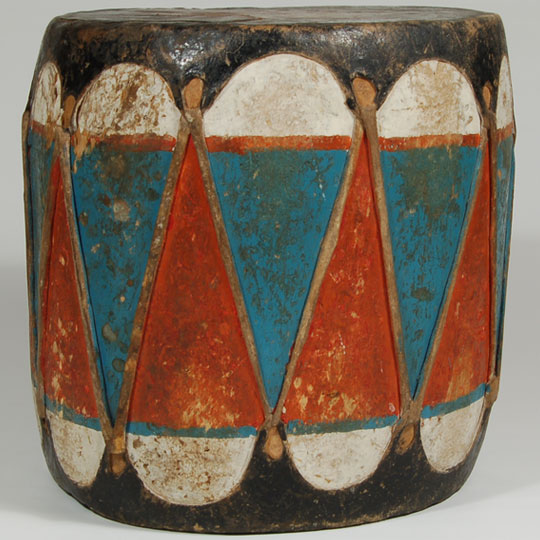 Painted and unpainted drums of all sizes are used in pueblo ceremonies. The drum suggests the thunder that comes with rain. The drum has two heads. Pueblo songs are written to start slowly and then go to a climax. At a certain point of the song, the drum is flipped over to achieve a higher beat. This lifts the dancers and gives them the impetus to continue dancing.
This drum is typical of Cochiti Pueblo drums. The wall is painted with red and blue triangles with their ends painted white.