Cochiti Pueblo Painted Drum - 15868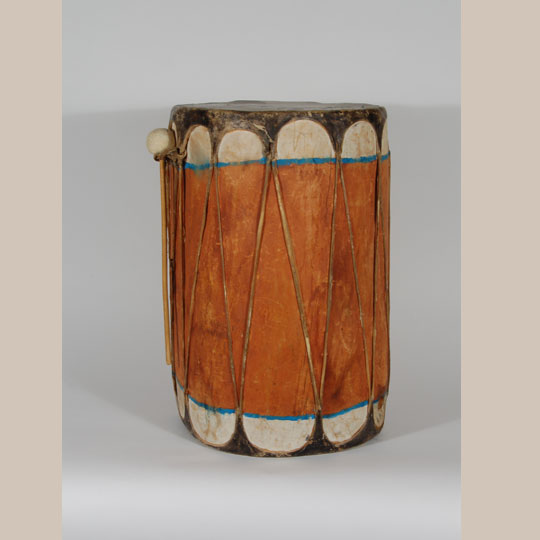 The Spaniards introduced the two-headed drum used by the Pueblo Indians of New Mexico over 400 years ago. It is not known if there was an earlier native type of clay or wood drum previous to this. The drum is used for ceremonies, rarely for other purposes.
The two-headed pueblo drum is made from a fallen cottonwood or aspen trunk; a section is cut and hollowed out with a knife, and both ends are then covered with skin. Skins are cut in a circle with a scalloped edge, soaked overnight, and then secured to the hollowed log. Points of the scallop are pierced with an awl, laced together, and a loop handle of rawhide or thongs is attached on one side. It is traditional to then partially paint the drum.
Would you like to buy or read more?