Crystal Trading Post Alphabetical Pictorial Textile - C3756B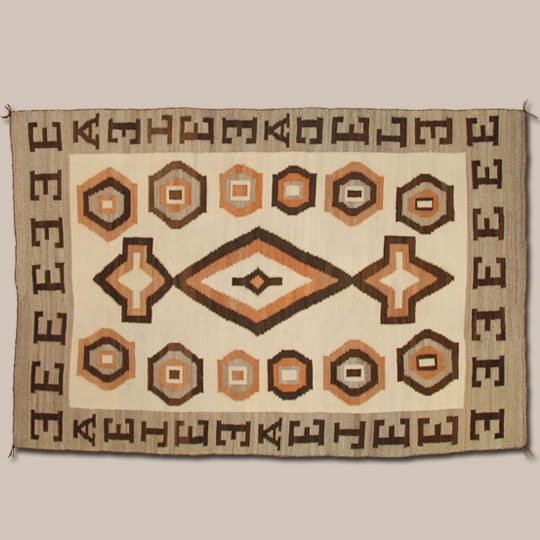 Traders on the Navajo Reservation in the late 1800s and early 1900s wrote, in their memoirs, how Navajo would come to the trading post, sit down and lean against the wall, never speaking a word, then several hours later, might point to a can of tomatoes, make the purchase, and walk out without further ado. Not able to read the English words on the canned or packaged products, they would study the labels and make their selection from the pictures on the packaging.
It is from the words they saw on commercial products that rugs of this nature came about. The letters were nothing more than symbols and a weaver would select a letter or letters she liked and repeat them on her textiles. This rug has a border composed of nothing but capital letters E, L, A, C, and I, some in the correct arrangement and some backwards. These were designs and their orientation was her decision.