Crystal Trading Post Rug with Cruciform Design - C3756A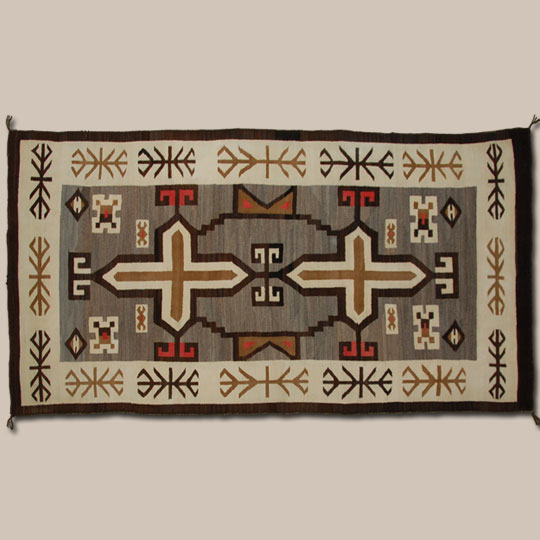 The Introduction to J. B. Moore's 1903 mail order catalog states "While this Booklet makes no claim of being a pioneer in its field, I think it may justly claim to be the first of its kind published and distributed from the very center of the Navajo Indian Reservation, by an Indian Trader living among and dealing directly with the Indians who make the goods which it illustrates and describes."
Moore was a trader who believed in helping the Navajo in his area of the reservation. He published catalogs of Navajo rugs, jewelry, baskets and curios for the purpose of generating a market for those crafts among people far removed from the reservation who may never visit it but, hopefully, would purchase their crafts from his catalogs. His catalogs featured 31 Navajo rug patterns from which to select. He specified grades of quality, sizes of rugs and patterns which could be specified by the client. If the client wanted a specific quality, say the best, then he would select the weaver who made the best rugs. If the client wanted to save money, he selected a weaver of lesser quality output.