Crystal Trading Post Rug with Vallero Stars - C3756D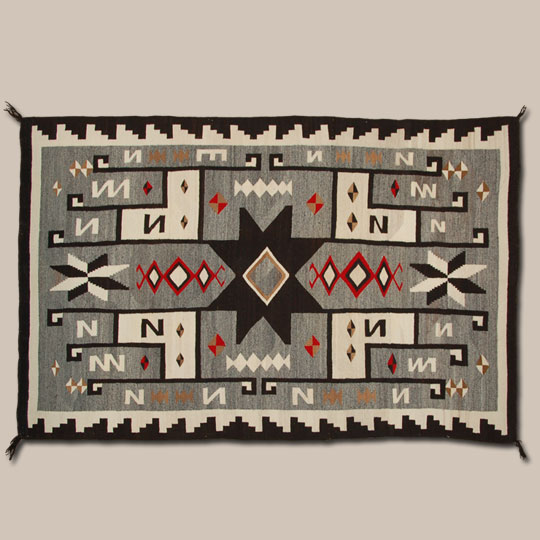 The years before 1864 were the Classic Period (1650-1863) in Navajo weaving. Navajo women wove textiles that ranged from thick utility blankets (diyugis) to extremely fine wearing blankets. The blanket that eventually became known as the "Chief blanket" was so named because it was a prized item of trade between high-status members of neighboring tribes and early traders. The Navajo during this period were producing some of the finest textiles ever to exist.
This period came to a sudden and traumatic end in 1863 when the United States Government, fed up with Navajo raids, had Kit Carson round up 7000 Navajo and walk them to Bosque Redondo in southern New Mexico where they were held captive for four years. Many died during the long walk and others died during the four years of captivity. Only one-quarter of them survived, and when they were released, they found their homes, pastures and flocks destroyed, and their homeland reduced to one-fifth its original size.