Crystal Trading Post Rug with Water Bugs and Whirling Logs - C3756E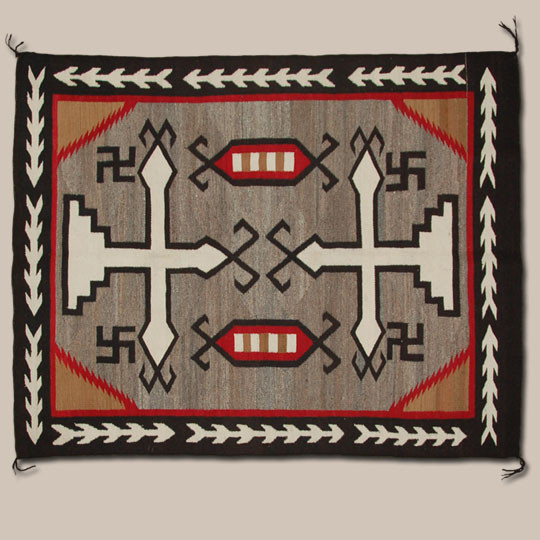 J. B. Moore of Crystal Trading Post in New Mexico, and J. Lorenzo Hubbell of Hubbell's Trading Post in Arizona were the two most important traders to the Navajo in the late nineteenth and early twentieth centuries. They not only supported Navajo families in the vicinity of their posts, they promoted the weavers and established a market away from the reservation for the rugs from their looms.
J. B. Moore was a resident of Sheridan, Wyoming, when he bought an interest in the trading post at Washington Pass in 1896. He changed the name to Crystal Trading Post when he took full ownership. Moore was only at Crystal for 15 years but he set into motion a long-term program to benefit the weavers of his area. Following in the footsteps of Sears, Roebuck & Co., he published catalogs from which anyone in the continental United States could purchase Navajo rugs without ever setting foot in the state.