Diné Cardboard Cutout Cowboy and Horse by Mamie Deschillie - C3753.57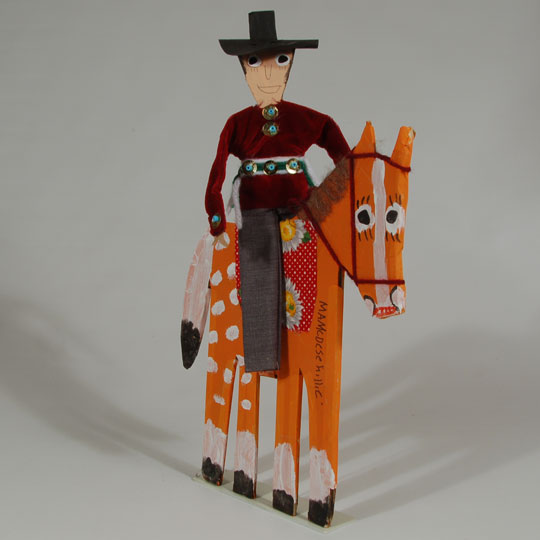 Navajo Folk Art was discovered and brought to the attention of folk art collectors in the 1970s by Chuck and Jan Rosenak. It is not that they created it or caused it to happen. They were on a nation-wide search for folk art from the east to the west and north to the south. Most of the folk art they discovered came out of immigrant-generated craft traditions from the old world.

Read more about this fold art here.