Diné (Navajo) Cardboard Cutout Female and Horse by Mamie Deschillie - C3753.56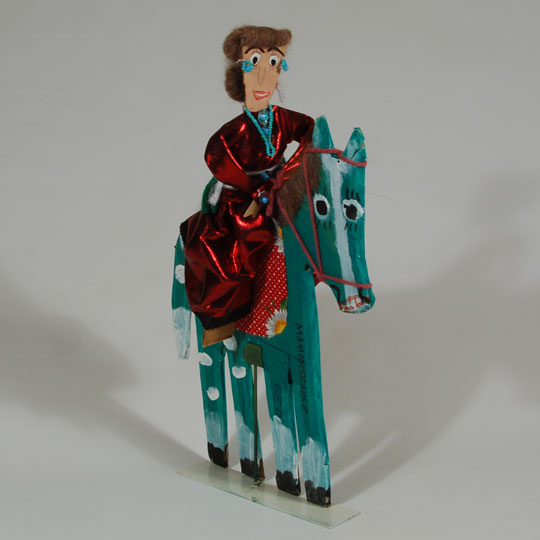 Chuck and Jan Rosenak, authors and collectors of Navajo folk art, give credit to Navajo trader Jack Beasley of Farmington, New Mexico, for bringing attention nationwide to the crafts of the Navajo. Jack had operated a trading post in the 1970s and then he and his wife opened a gallery in Farmington, New Mexico, in 1989. Quite familiar with the arts of the Navajo from his trading post days, Beasley featured it in the gallery and concentrated on the folk art style of which by then he was quite familiar. Beasley was partly responsible for igniting the fire in the Rosenaks for folk art of the Navajo.

Read more about this folk art here.