Diné (Navajo) Cardboard Navajo on a White Horse by Mamie Deschillie - C3753.55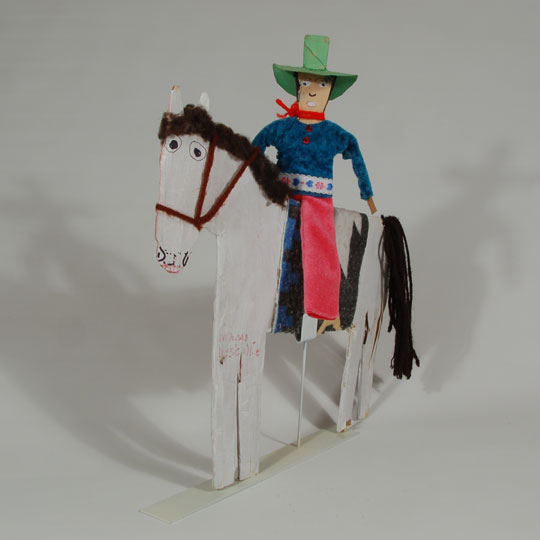 Authors and collectors Chuck and Jan Rosenak are largely responsible for bringing to attention the craft now known as Navajo folk art. They credit Navajo trader Jack Beasley from Farmington, New Mexico, for bringing the makers of this wonderful creative art form to their attention. When beginning their search for folk art artist on the Navajo reservation, the Rosenaks defined folk art as "work by untrained, self-taught artists that is nonutilitarian, highly personal, even idiosyncratic. The craft may be derived from communal traditions, but something personal must be added to qualify it as art. In other words, the craft may be learned, but the art is self-taught."


Read more about this folk art here.