Diné - Navajo Crystal Trading Post Rug - C3554B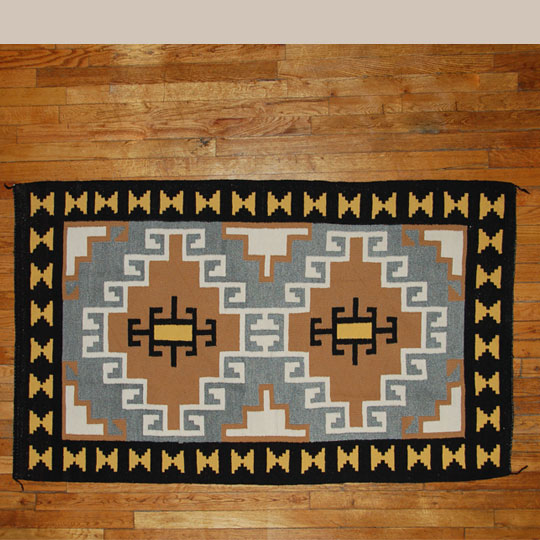 This delightful floor rug was woven from all native wools. It exhibits the qualities of the French Rambouillet wool that was introduced to the Navajo flock in the early twentieth- century. It was totally processed by hand: shearing, cleaning, carding, spinning and dying, by the weaver.
This textile is medium weight and canvas tight, as is typical for a mid-twentieth century rug. The outer border is worked in variegated brown homespun that appears black. The inner field is gray in color and supports two very strong diamond designs that are surrounded by typical Crystal Trading Post hooks executed in white. Within these diamonds is a water bug element in yellow outlined in black floating on a mustard background.