Diné (Navajo) Cutout Female and Brown Horse by Mamie Deschillie - C3753.58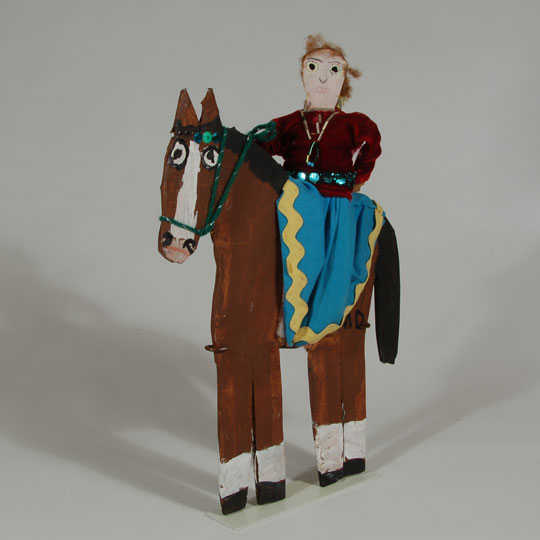 The traditional perception of Navajo folk art is weavings and silver and turquoise jewelry, but the contemporary artists of the Navajo Nation produce wood carvings, sun-dried mud toys, fired pottery, pictorial weavings and cardboard cutout figurines. It is the latter category that is of interest to us here.
Mamie Deschillie, an older Navajo woman, born in 1920, created a new folk art style in the 1980s that has made her one of the "superstars" of Navajo folk art.

Read more about this folk art here.