Historic Kewa (Santo Domingo) Pueblo Decorated Deep Serving Bowl - C3924K
Category:
Pottery
| Posted by |
Tue, Jul 18th 2017, 4:48pm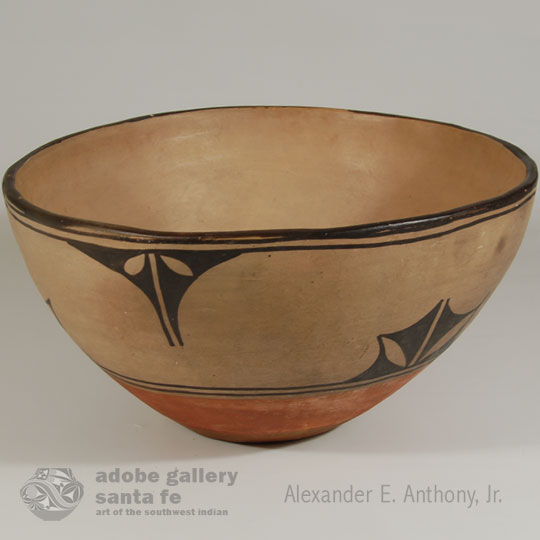 Kewa Pueblo food bowls assume the most beautiful patina from daily use. The cream slip with which they are coated absorbs the oils from foods and then turns a beautiful brown with an added sheen. Not only is the interior enhanced with an outstanding patina, the exterior assumes a patina from the hands of the handler. This one is no exception. It is the size bowl used for serving food at the table, not for eating from. This size is also used for preparation of bread dough when only a small amount of bread is being prepared.
Would you like to purchase or read more about this pottery?
#adobegallery #SouthwestIndianPottery #KewaPueblo #KewaPottery #PuebloPottery #SouthwestIndianArt #SantaFePottery #FinePuebloPottery #HistoricPottery