Historic Kewa - Santo Domingo Pueblo Tall Water Jar - C3551D
Category:
Pottery
| Posted by |
Fri, Jul 13th 2018, 2:27pm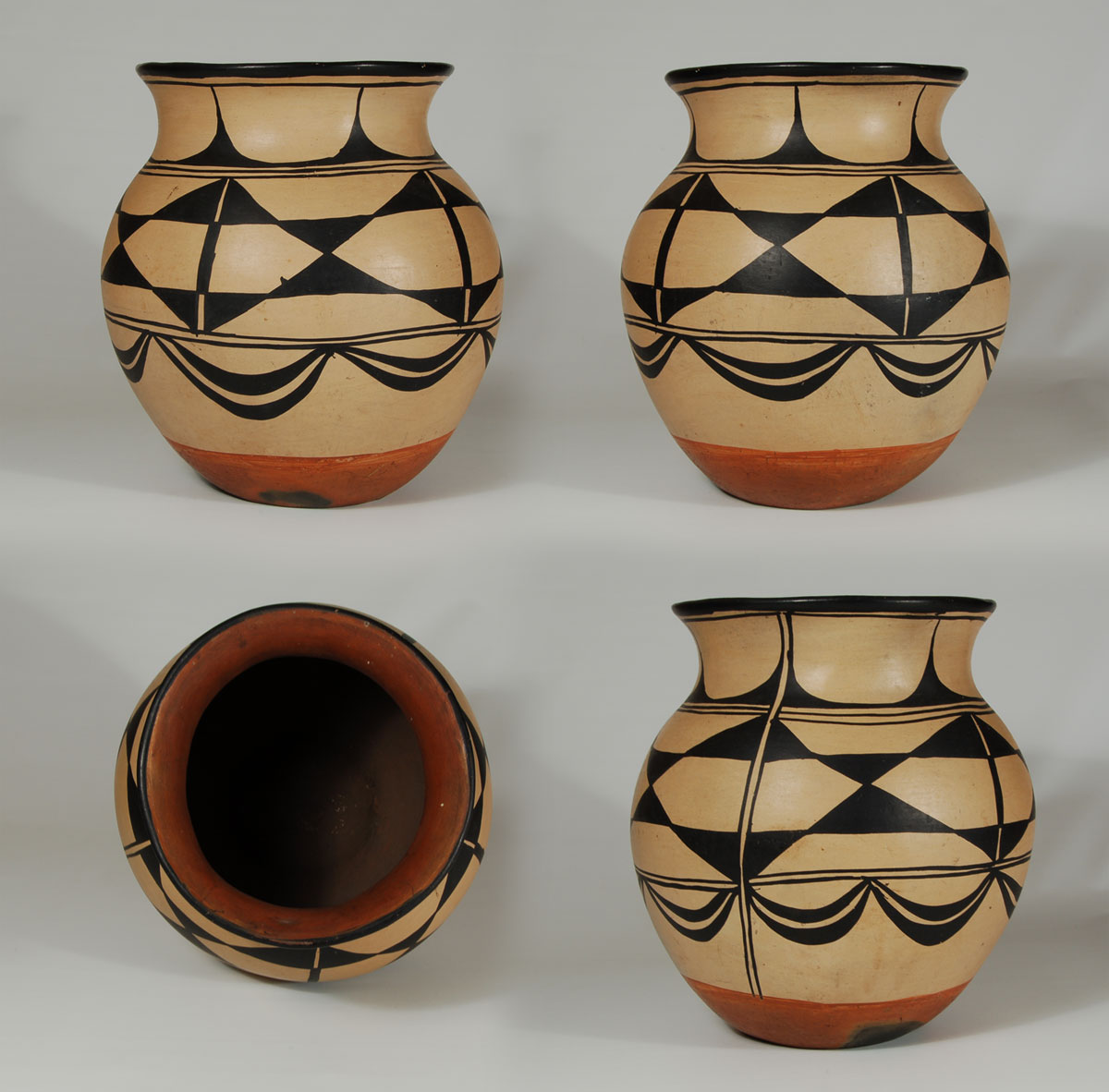 This is a very traditional Kewa (Santo Domingo) Pueblo polychrome olla, probably from the 1930s, with traditional rag-wiped bentonite slip, black rim around the top, black framing line just below the rim, black double framing lines just under the neck and another pair just below the mid-body. All the framing lines incorporate ceremonial breaks.
The main body is decorated in extremely bold design elements-strong black triangles back to back. Suspended from the lower framing lines are pairs of arcs as if draped from the lower line. The interior neck has been rag wiped with red slip, and the underbody below the design field has been wiped with a red slip. The underside is concave.

#adobegallery #SouthwestIndianPottery #KewaPueblo #KewaPottery #PuebloPottery #SouthwestIndianArt #SantaFePottery #FinePuebloPottery #HistoricPottery