Historic Laguna Pueblo Four Color Small Olla - C4119G
Category:
Pottery
| Posted by |
Thu, Sep 20th 2018, 3:35pm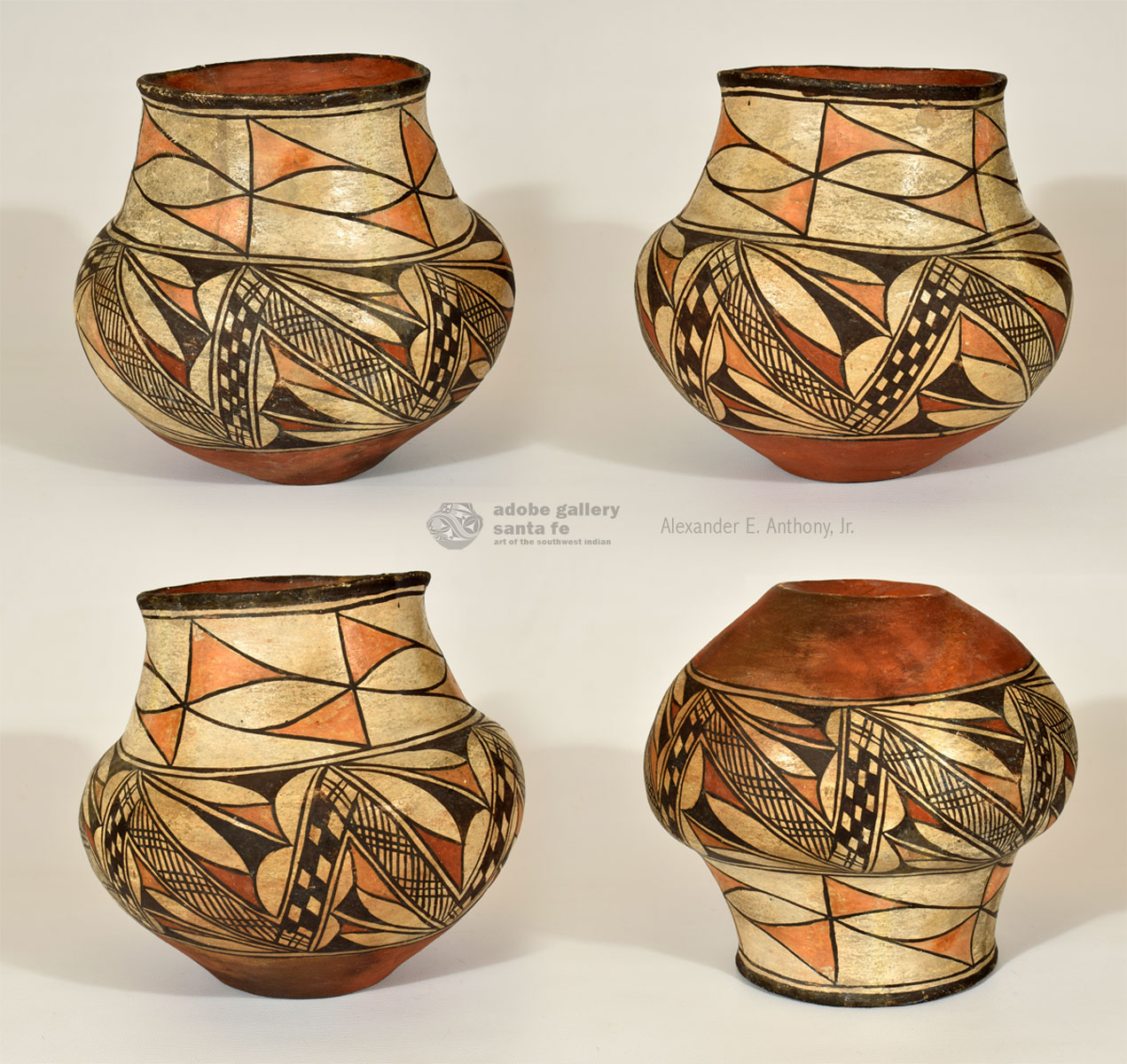 It was not unusual for potters to decorate with four colors of pigment or slip in the late 1800s, but it was rare to see the use of four colors in the earlier twentieth century. Perhaps, the extra work in applying a fourth color was not prudent because tourists were not interested in paying more for a souvenir than necessary. So, why should a potter expend the extra time in decorating a jar if something simpler would suffice?
This small jar was a labor of love for the potter. She chose to spend time laying out and painting an exquisite masterpiece of fine craftsmanship. The zigzag black-on-white bars encircling the body are stylistically those used by potters at Laguna during the early 20th century. Not only did they often use such bars, they also used checkerboard designs. The simple design surrounding the neck of the jar is typical of Laguna potters too. An Acoma potter would have filled in the white area with more designs.

#adobegallery #SouthwestIndianPottery #LagunaPueblo #LagunaPottery #PuebloPottery #SouthwestIndianArt #FinePuebloPottery #HistoricPottery