Historic Zia Pueblo Small Jar with Traditional Zia Bird Design - C3925F
Category:
Pottery
| Posted by |
Thu, Jun 7th 2018, 1:58pm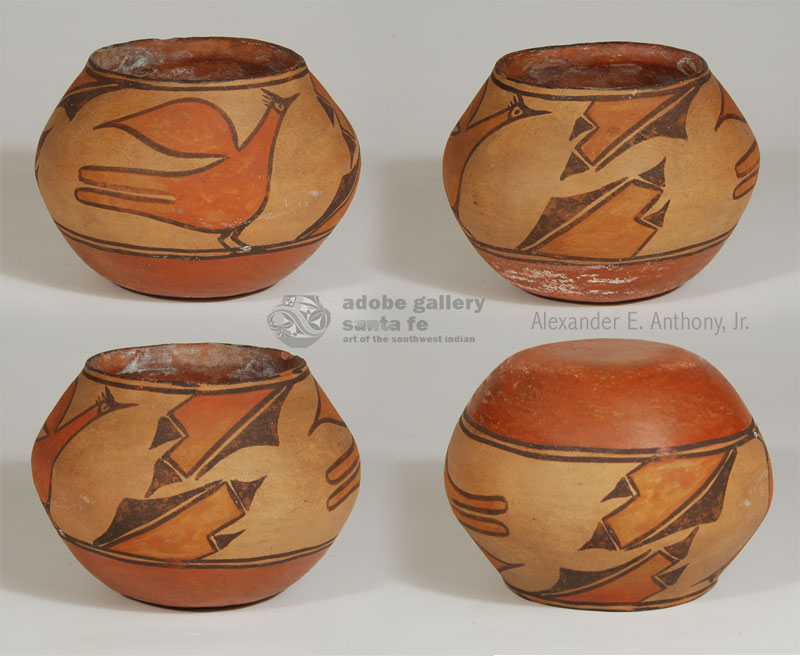 This small Zia Pueblo jar is a four-color example-cream, black, red and orange. One bird is red and the other one is orange, both outlined in black and both resting on the lower framing line. The tipped feathers also alternate between red and orange. The background color has turned a soft cream/yellow from decades of age.

#adobegallery #SouthwestIndianPottery #ZiaPueblo #ZiaPottery #PuebloPottery #SouthwestIndianArt #SantaFePottery #FinePuebloPottery #HistoricPottery