Historic Zia Pueblo Small Olla with Trios Polychrome Design - C3969C
Category:
Pottery
| Posted by |
Tue, Sep 5th 2017, 3:19pm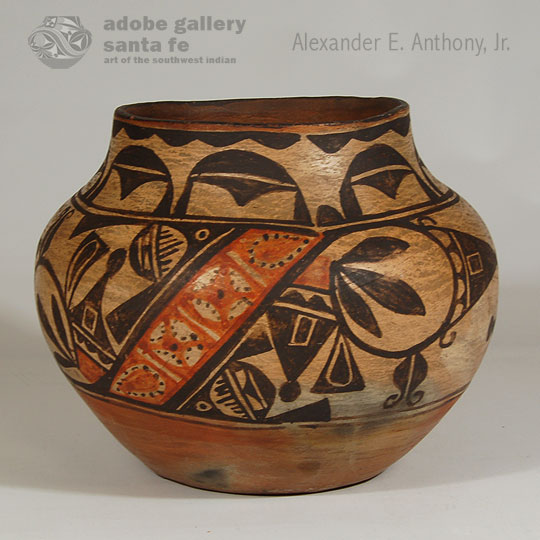 This jar combines the best qualities of Zia Polychrome with the finest design of the Trios Polychrome. It has two rectangular bands executed in red slip. The vessel shape and black rim would indicate the later date, so we have chosen to say it is a Zia Polychrome jar with a Trios Polychrome design and would date to 1890-1910.
The designs associated with the Trios period are some of the most elegant and beautiful designs applied to pottery during the later Zia period. We are fortunate that some potters who were experienced with the Trios design continued producing it into the later period. The design is a very rich dark brown on cream slip, and repeated only twice around the vessel body.
Would you like to purchase or read more about this Zia Pueblo Pottery?