Historic Zia Pueblo Traditional Serving Bowl, circa 1890-1900 - C3925Y
Category:
Pottery
| Posted by |
Tue, Aug 8th 2017, 2:08pm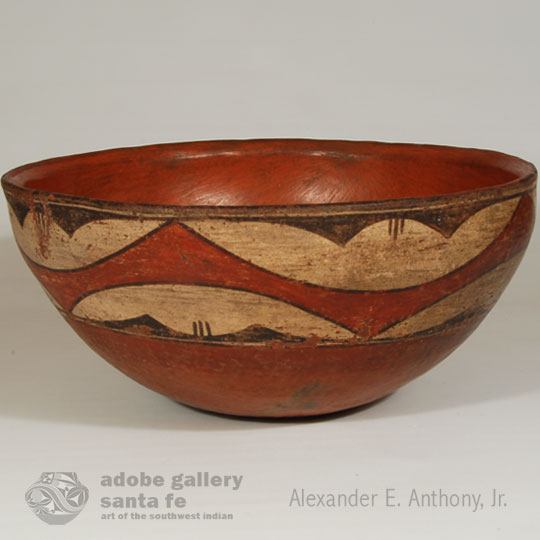 This Zia Pueblo bowl dates to around 1890-1900. Its main element of design is the red undulating band encircling the bowl. Above it are clouds and below it are water forms. A wide red band was wiped on under the design panels. Such wiped on bands got thinner over time and discontinued around 1935.
The rim of the bowl flares outward slightly, a feature seen on bowls made for pueblo use more often than on bowls made for sale. Serving bowls like this one were often used to work small amounts of bread dough and allow the dough to rise.
Would like to purchase or read more about this historic Zia Pueblo pottery?