Historic Zuni Pueblo Traditional Heartline Deer Olla - C3973B
Category:
Pottery
| Posted by |
Tue, Sep 12th 2017, 2:37pm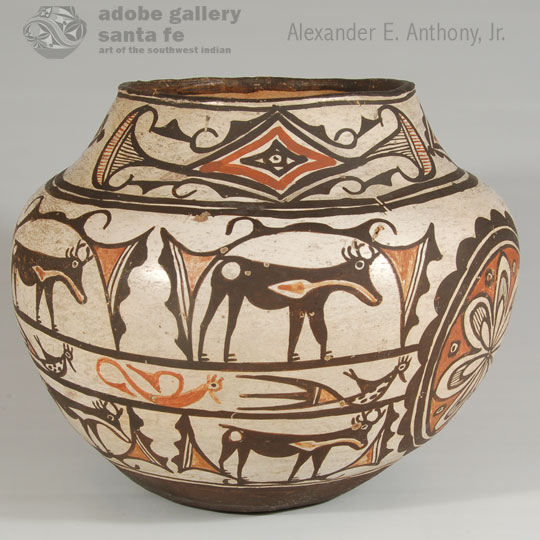 This very finely made vessel appears to date to the first quarter of the 20th century. It is a medium-size jar, smaller than the typical water jar.
It is undeniably Zuni in form, design, materials and character, and is an intriguing and typical example of Zuni artistry. The paste is typically Zuni, gray in color with a chunky texture, the temper being ground pottery shards. The underbody and neck interior are black-slipped, with white stone-polished slip on the exterior body.
Would you like to purchase or read more about this historic Pueblo pottery?