Hopi Pueblo Cotton Rain Sash with Fringes - 25845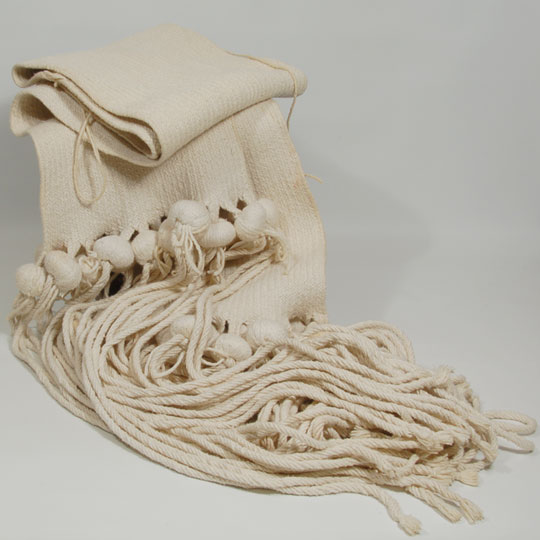 This fringed white braided Hopi Pueblo sash is often called the "wedding sash" as it is one of the items presented to the bride as part of her wedding outfit. It is also sometimes called the "rain sash" for the fringe symbolizes falling rain. The sash is woven by hand from handspun cotton. Fragments of similar sashes have been found in prehistoric pueblo sites, attesting to it being an ancient form of Southwestern Pueblo weaving.

Read more about this sash here..