Hopi Pueblo Hand Tanned Painted Deer Hide Painting - C3577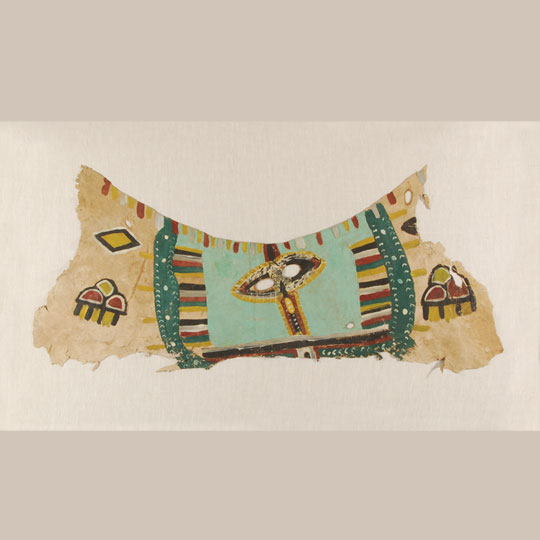 When the current owner purchased this item decades ago, she was told that it was hand-tanned hide from a Hopi tribal member and that it dated to circa 1920s. There is no written documentation to back this up but there is no reason to doubt it either.
The rain cloud symbols are certainly a pueblo design and are seen on some of the Hopi Katsina masks. The lower edges of the hide show some fragility which would help substantiate the age. The hide has been mounted on a fabric backing and then framed in a 3-1/8"-deep Plexiglas box. The paint colors are still very vivid and well preserved.