Hopi Pueblo Katsina Doll by Wilson Tawaquaptewa - C4045E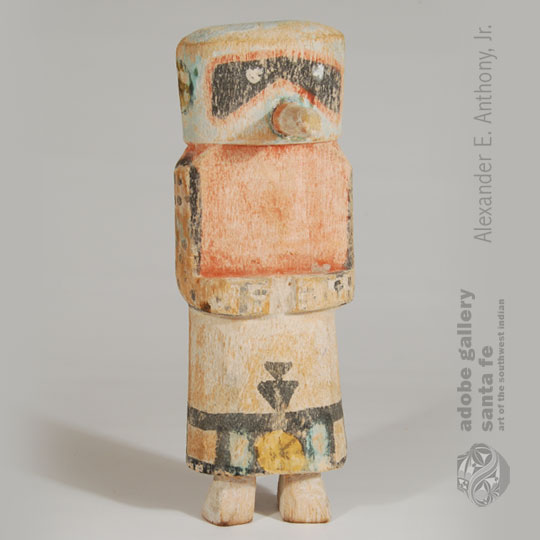 Wilson Tawaquaptewa is the earliest carver that we know by name and he created figures that were given to the children as well as pieces that he sold. His carving career spanned at least four decades.
Wilson Tawaquaptewa would unhesitatingly alter the iconography of a Katsina doll in subtle ways. All his carvings were beautifully made, and his style is quite identifiable, although it is sometimes difficult to determine which katsina he had in mind while carving. This was not by accident. As a religious leader at Hopi, he was not comfortable with selling authentic katsina dolls to tourists, so he made slight changes to the carvings. This satisfied his conflict with religion and sales and appeased the tourist who was unaware anyway.
#adobegallery #HopiPueblo #Katsina #Kachina #Doll #SouthwestIndianArt #PuebloArt #SantaFeNM #WilsonTawaquaptewa