Hopi Pueblo Second Mesa Laqan - Squirrel Katsina Doll - C4050A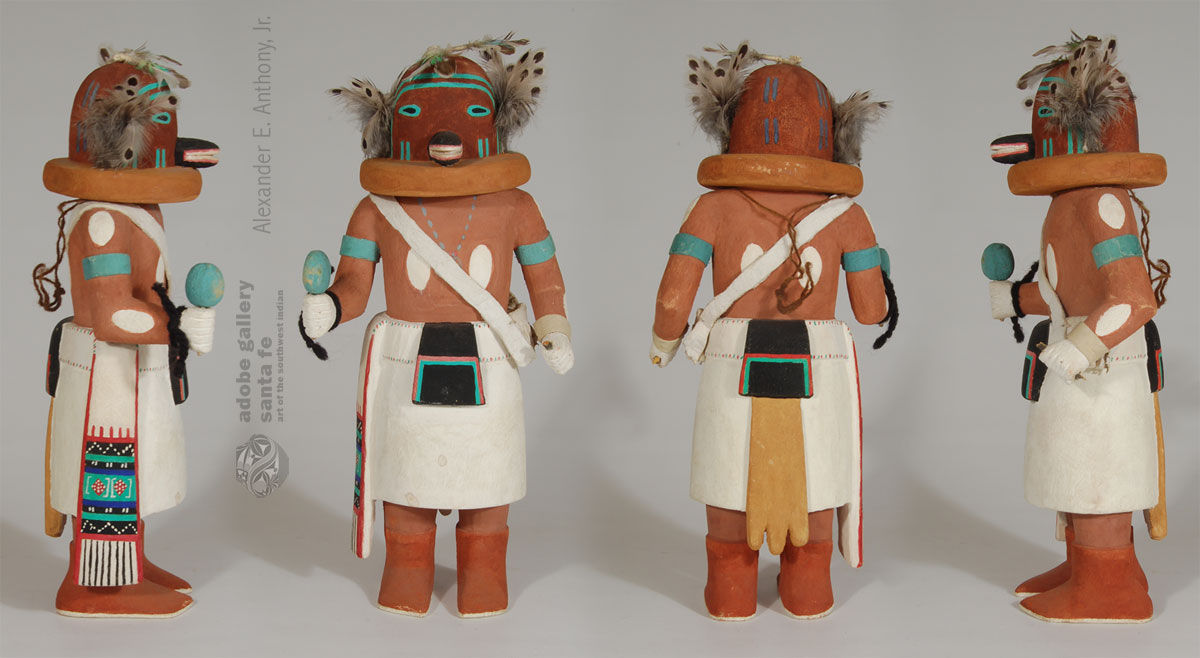 The Squirrel Katsina appears on all three mesas but has two distinct forms. This one is from Second Mesa, distinctive because of feather ears.
During the kiva dances in winter he is supposed to challenge any woman to take from him anything that she thinks worth having. He also may appear at Powamu or in the plaza dances in large numbers.
This carving appears to be circa 1950s. He is all wood except for the medicine bag he carries over his shoulder and the feathers on his head.
To purchase or read more click here..
#adobegallery #HopiPueblo #Katsina #Kachina #Doll #SouthwestIndianArt #PuebloArt #SantaFeNM