Hopi Pueblo Six-Sided Four-Directional Pottery Tile by Mark Tahbo - 26013
Category:
Pottery
| Posted by |
Thu, Aug 31st 2017, 2:29pm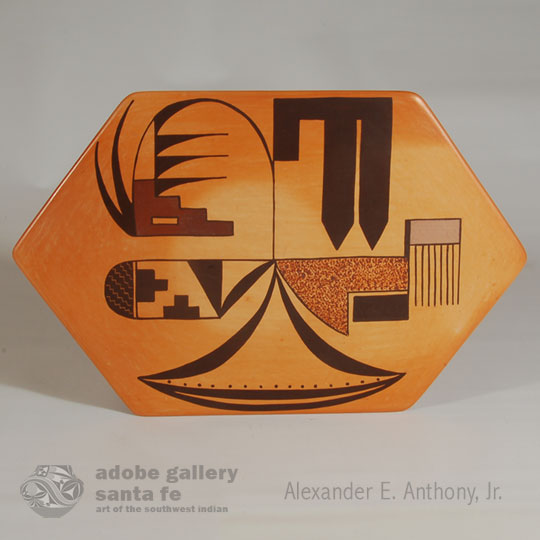 The design can easily be viewed as having four distinct quadrants. It may be viewed in any rotation as there is no correct up and down. If the twin towers are arranged to be in the lower left, then there is an abstract bird in lower right, a tubular design with squiggles under the dome, a geometric design in upper left where the grey rectangle sprouts parallel linear lines, and the whole tile under what may appear to be a cloud with drops of rain ready to fall.
Would you like to purchase or read more about this Mark Tahbo pottery?