Mescalero Apache Gaan Dancer Bronze Sculpture entitled "Mescalerito" by Tom Knapp C3709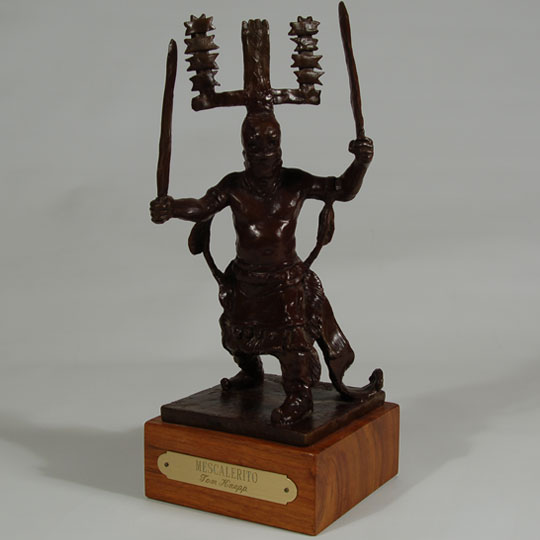 Tom Knapp casts his own bronzes in the backyard of his studio, as part of a neighborhood "Pour In" that has been described in New Mexico Magazine. His series of contemporary American Indian ceremonial dancers was featured in Art West, which quoted Knapp as claiming that "vitality, movement, is the most important thing in sculpture, not the detail." His work is in five public collections and he is listed in Who's Who in American Art.

Read more about this bronze sculpture here..