Mike Likes... Fritz Scholder's "Indian at the Lake"
Category:
General
| Posted by |
Mon, Nov 27th 2017, 4:27pm
Adobe Gallery's current exhibit of works by the great Fritz Scholder has been an exciting project for our staff and an interesting change of pace for those who frequent our gallery and website. We knew that Scholder's works are beautiful and collectible, but we had no idea that our clients would respond so enthusiastically. We're pleased that you did. The gallery walls look fantastic covered in Scholder's paintings, lithographs, monotypes, and drawings, and we are very happy to be placing these works on your walls.

We've expanded the show beyond its initial 20 offerings, and will continue to do so during the coming weeks. Today, I'm writing to direct your attention to one of my favorite late additions- "Indian at the Lake", a six-color (!!!) lithograph completed in 1977.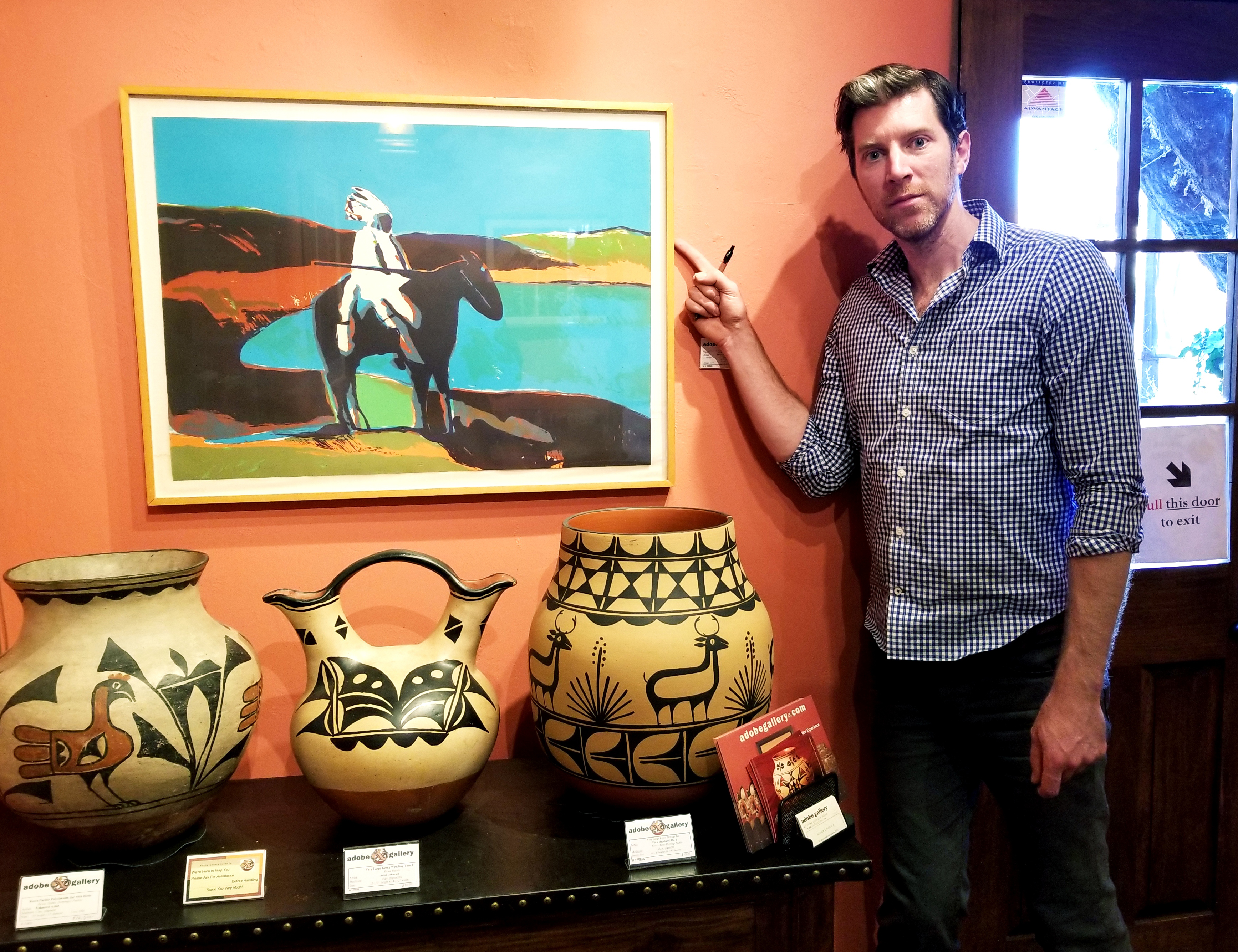 .
Click here to read my writeup of "Indian at the Lake". Take a closer look at our photographs of the piece. It is a compositional wonder—one of Scholder's finest works as a lithographer. I've become attached to it during its stay at Adobe, but it's time to part ways with it and find it a permanent home. Call or email us if interested in adding this piece to your collection—it's stunning and deserves a loving home!

-Michael Marchant