Miniature Navajo Yei Pictorial Rug - C4056J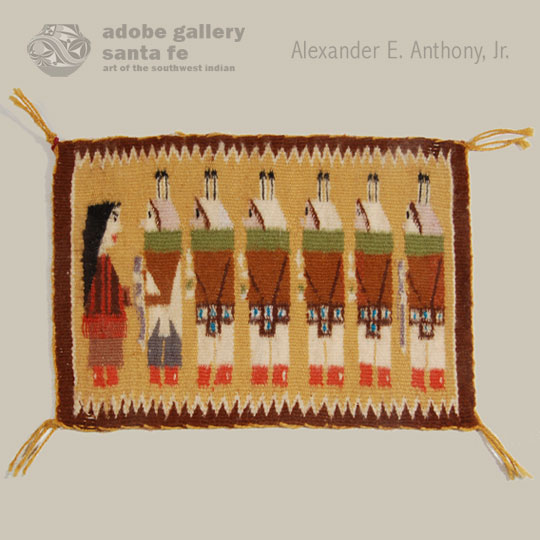 One of the finest weavers of miniature Navajo textiles, with whom we are familiar, is Louise Bia Yazzie (1953- ). We purchased miniature textiles from her for many years at the Albuquerque gallery, but have lost contact with her since we moved to Santa Fe. It is possible that this was woven by Louise, but we cannot be sure.
It is a pictorial textile featuring a line of Navajo Yei figures. Interestingly, the heads of the front and back Yei are slight violet color and their faces are white. The faces of the five in the middle have faint violet color and their heads are white. Subtle differences as these are what make one weaver stand apart from another.
To purchase or read more click here...
#adobegallery #SouthwestIndianTextiles #Navajo #Textiles #Blankets #Rugs #Diné #SantaFeNM #NavajoRugs #SantaFeRugs