Navajo Rug of Teec Nos Pos Origin - C3701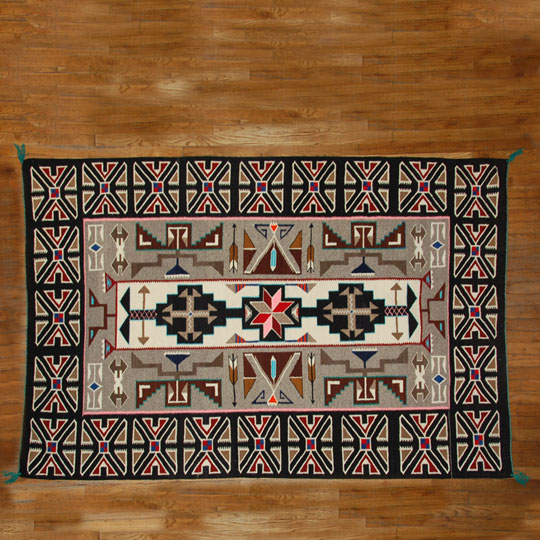 Navajo rugs from the Teec Nos Pos area of the reservation are considered the most beautiful designed rugs of all and, at the same time, considered the least Navajo of all. The designs have been influenced by early traders at the trading post providing designs of Persian rugs to the weavers and, in one instance, painting such designs on the exterior walls of the trading post in the hopes that the weavers would copy those designs.
Teec Nos Pos (circle of cottonwoods) Trading Post was established in 1905 by Hambleton (Hamp) Bridger Noel, the first white man who was able to win the approval of the local Navajo to set up a trading post on their land. Ten years earlier, two potential traders were driven off. Hamp Noel married Eva Foutz in 1911 and eventually the Foutz family took over the post and still operate it today.