Navajo Sterling Silver and Turquoise Ring with New Moon Shaped Stone - 24864
Category:
Jewelry
| Posted by |
Sat, May 6th 2017, 12:55pm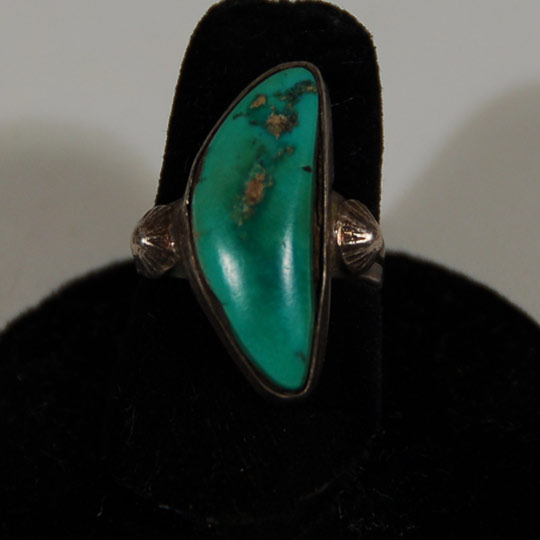 This beautiful green turquoise stone was cut into the shape of a new moon and simply surrounded by a silver bezel. The turquoise is devoid of copper matrix and is a solid color with minor shading. There are no cracks in the stone. The silver shank has two domed silver buttons attached at the ends. The shank is heavy silver which would indicate a date of 1950s or earlier.