Navajo Sterling Silver and Turquoise Salad Service - C3909o
Category:
Jewelry
| Posted by |
Thu, May 18th 2017, 4:31pm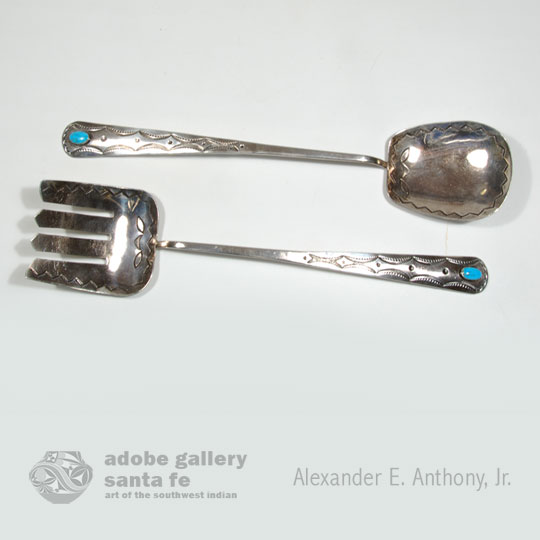 Handmade silver salad service was popular before the Great Depression, but suffered from that time on. Revival of interest caused the Diné to start making them again sometime following World War II.
This silverware set was made from heavy gauge silver, most probably in the 1960s. The tines of the fork and the bowl of the spoon are beautifully stamped, but the true artwork is on the handles, where the artisan expressed his talent. A scallop design enclosed with extremely detailed and delicate fine line stamping on the lower portion of the handles was expertly executed. Beautiful blue domed turquoise cabs were placed on the handles.
Would you like to buy or read more about this service set?