Navajo Sterling Silver Cast Belt Buckle with Five Stones - C4063i
Category:
Jewelry
| Posted by |
Sat, May 19th 2018, 1:44pm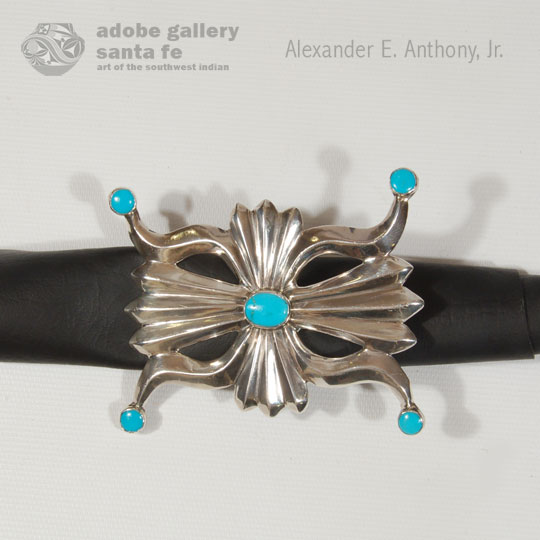 There is speculation about exactly when Navajos learned to work with silver, but most agree that the first smith was a man named Atsidi Sani (Old Smith). He went on to teach the craft to his relatives. By the beginning of the 20th Century, most parts of the reservation had working silversmiths.
One of the first methods used by Navajo silversmiths was the casting method. A design was carved into tufa stone and molten silver poured into the mold. After it cooled the artist would remove the piece and finish it off by adding stones or other embellishments.

#adobegallery #SouthwestIndianJewelry #Navajo #Diné #Silver #Turquoise #Jewelry #SantaFeNM #NavajoJewelry #SantaFeJewelry