Navajo Yei Textile with Knifewing Design - 25805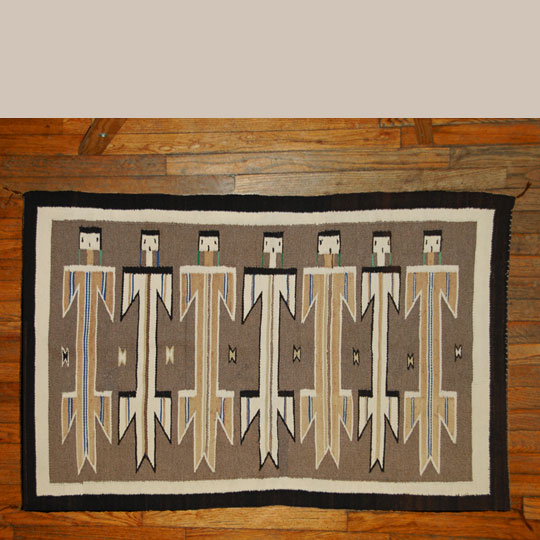 Yei are the Holy People of the Diné who are represented in sand paintings. They are both female and male and they are pictured with masks. Female Yei are represented with square or rectangular frontal masks and male are represented with a rounded mask that covers the whole head.
There has always been a strict rule that sand paintings be destroyed before sunset and never produced in permanent form. It is not surprising, then, that there was an uproar among the Diné when the first rugs were made depicting Yei Holy People. It is believed that the first ones were woven around 1880 although they were not generally seen until after 1900. By 1920, they were being woven throughout the Navajo Reservation.