Pair of Hopi Pueblo Painted Men's Moccasins - C3753.54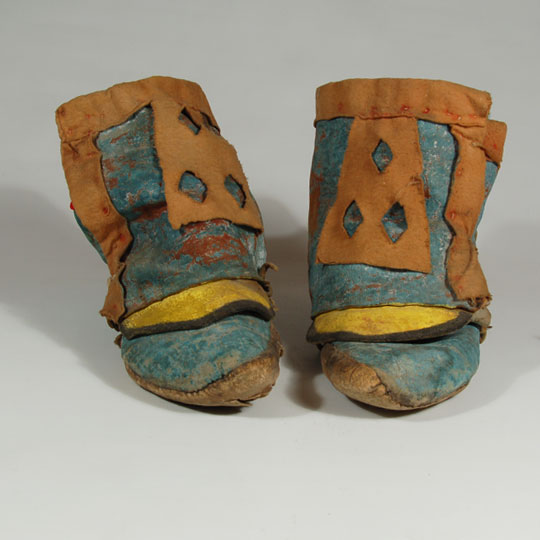 Pueblo moccasins are made with hard soles and soft uppers. The soles are traditionally cut from rawhide or tanned, thick, neck skin of the deer. Both Hopi and Zuni make dance moccasins of this style. The moccasin is painted with blue paint and the front tab painted with yellow paint. The sole is painted black.

Do you want to know more?