Pictorial Design Bowl from the Hopi Mesas - C3925D
Category:
Pottery
| Posted by |
Tue, Jul 18th 2017, 1:03pm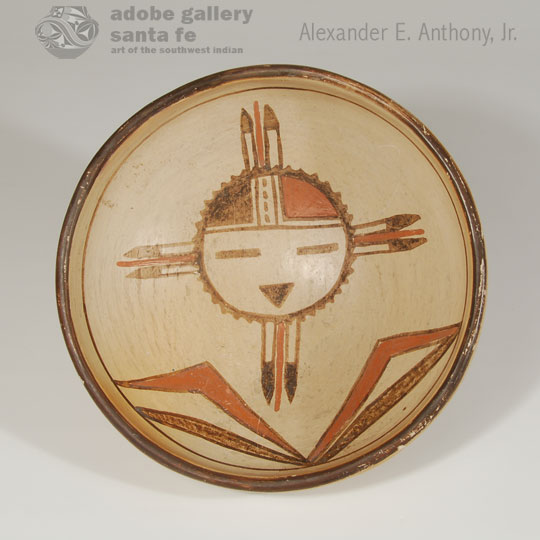 Before 1900, bowls such as this were routinely made for food. It would not have been decorated on the interior, however. After 1900, potters were encouraged by traders Thomas Keam and Lorenzo Hubbell to produce products for sale. Pictorial designs were particularly desirable as tourists were likely to prefer those over geometric designs.