Rare Historic Aguilar Kewa Pueblo Black on Red Jar - C3945B
Category:
Pottery
| Posted by |
Fri, Aug 18th 2017, 2:36pm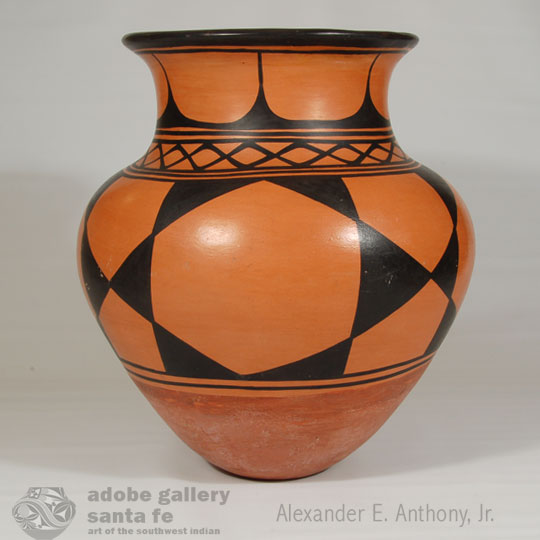 The Aguilar sisters-Asunción Aguilar Caté and Felipita Aguilar Garcia-and their sister-in-law, Mrs. Ramon Garcia, were exceptional potters in the late 19th and early 20th century periods at Santo Domingo Pueblo (now Kewa Pueblo). They followed tradition in their early works in that designs on their pottery were typical strong black geometrics on creamy white slip. According to some records, sales of pottery of all potters drastically slowed around 1910 and Mr. Seligman, trader at the post at Santo Domingo, suggested to potters that they try developing something different to see if that would spur sales.