RARE Large Cochiti Pueblo Dough Bowl - 25521
Category:
Pottery
| Posted by |
Thu, Aug 9th 2018, 5:26pm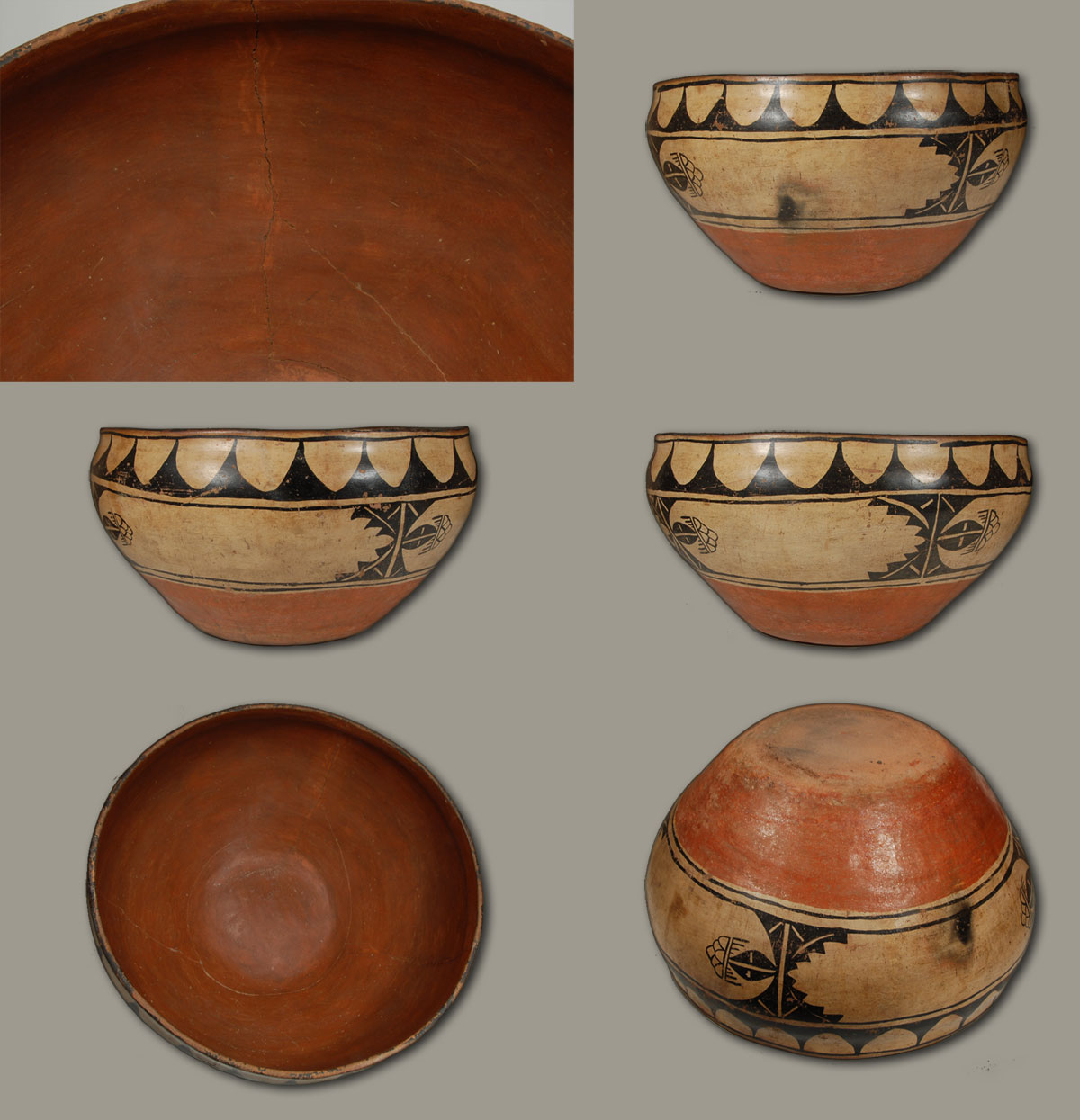 Cochiti Pueblo made very little utilitarian pottery after the 1880s because of the large demand for figurative pottery. Cochiti was the premier pueblo for making large figurines and there was a market for them, primarily by collectors, as museums thought them non-traditional and not worth putting in their collections.
A large dough bowl such as this one is relatively rare from Cochiti. Many Cochiti families purchased dough bowls and large storage vessels from Santo Domingo neighbors. This dough bowl was made by Reyes Romero, according to members of her family. Apparently she was making bread in 1960 and sat the bowl on a chair. As the dough rose the bowl fell to the floor and broke. A gentleman from Tucson, Arizona, purchased the broken bowl from the family and we purchased the re-assembled bowl from him.
This bowl's designs are subtle and sparse. The main design, which includes an interesting sideways rain cloud pattern, is repeated four times around the bowl's exterior. Its patina is beautiful, and its size is impressive. The repairs are visible on the bowl's interior, but are fortunately invisinle on its exterior.

#adobegallery #SouthwestIndianPottery #cochitiPueblo #CochitiPottery #PuebloPottery #SouthwestIndianArt #FinePuebloPottery #HistoricPottery #IndianMarket #sfim2018 #NativeAmericanArts