Southern Cheyenne Beaded Lizard Fetish - C3732D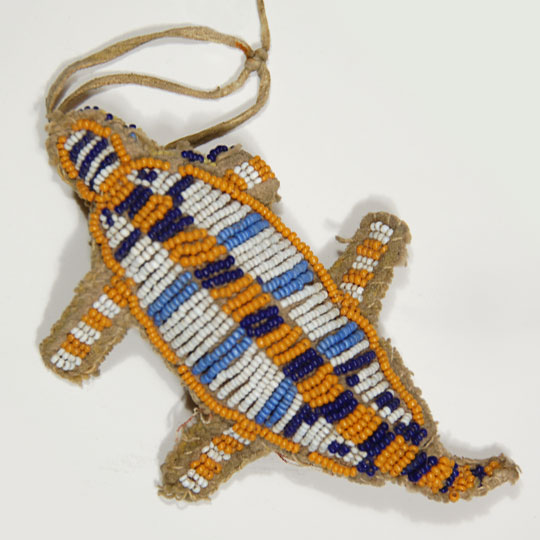 Small animal beaded items such as this lizard were traditionally made by a number of Native tribes to be used as repositories for the umbilical cord of the newborn, as a measure of health and luck. They were hung from the cradle board and, later, worn by the child or attached to its clothing. It was an amulet for protection and was kept throughout life. Normally, a long incision was made on the underside of the fetish so that the cord could be inserted. This one does not have an incision so it is doubtful that it was made for that use.

Read more about this fetish here..